K-Park alumni arrested on drug-related charges in College Station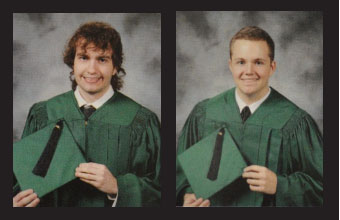 Two K-Park alumni were arrested at their apartment in College Station on Feb. 8 on drug-related charges, as first reported by The Eagle in Bryan-College Station. Kirby Kirsch and Troy Waters,  both 2016 graduates from K-Park,  were arrested after police entered their apartment with a search warrant related to an investigation into marijuana sales.
Waters has been charged with both a second-degree and a third-degree felony charge, in addition to a misdemeanor marijuana charge. Kirsch has been charged with a second-degree felony and a misdemeanor marijuana charge. Both have been released on bail.
In the apartment that Kirsch and Waters shared, police found 84.8 grams of THC concentrate, 17 vape cartridges which tested positive for THC, and several vials containing a total of 20.4 grams of liquid psilocybin. Two grams of THC and less than an ounce of marijuana were found in Waters' bedroom, and 2.08 ounces of marijuana, which police say belonged to Kirsch, was also found.