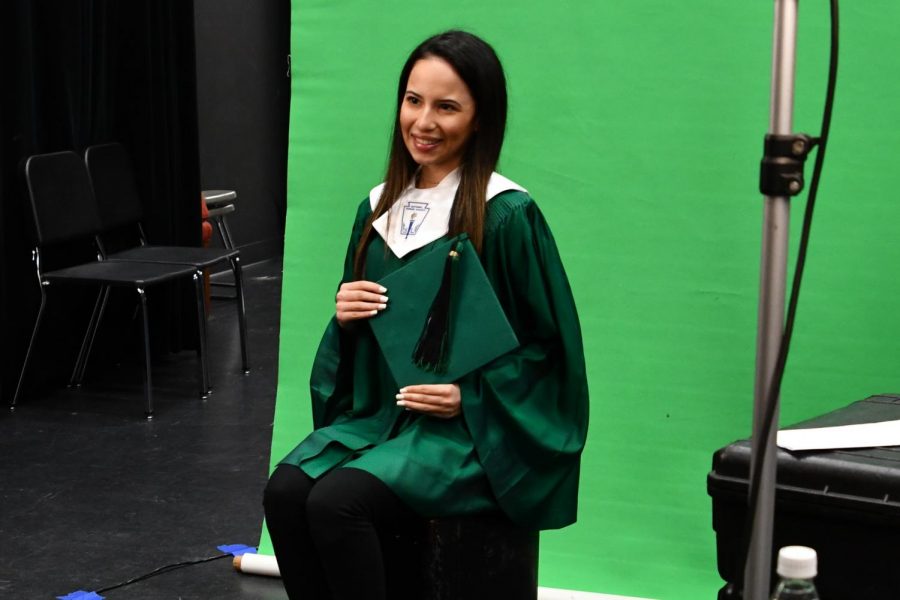 Maria Landy Garcia
Graduation will take place outdoors at Turner Stadium again, but the fate of other senior activities are still up in the air.
"Obviously we love having all the traditional things from doing the senior picnic to the prom to project grad and all those things, so the hope was that we would be able to do those things like we normally would," principal Lisa Drabing said. "While I think we're going to be able to do some of it, I think some of it will still look different."
The senior class will graduate at 9 a.m. on June 5. If there is inclement weather, graduation will move to 8 p.m. on June 5 or June 6.
In the past, graduation was held at NRG Stadium; however, due to COVID-19, the safest option for having an in-person graduation last year was to hold it outdoors at Turner Stadium.
"It kind of felt like you were at home," Drabing said. "It just had a special feeling to really know what we had gone through over the spring and the summer and to be able to have that first graduation there at Turner and it just turned out so well. It was all in all a really special moment and it had a really special feeling to it."
Many people enjoyed the new location and are looking forward to Turner Stadium again this year. The shorter drive and lack of parking fees were two things that Drabing enjoyed last year. 
"I think everybody really liked the Turner location and the idea is that it was just quaint," Drabing said. "It was just a really, really neat setting. It's a little more intimate than maybe having it at NRG."
Senior class president Elena Ivonye is looking forward to receiving her diploma on the field she spent the past few years dancing on with the Silver Stars. 
Although graduation has been decided, many of the other senior activities are still in the planning phase. Drabing hopes that although they may look different, the senior memories will still be provided to the class of 2021.
"I promise good things are coming," Ivonye said. "We have great plans in motion to end senior year with a bang. Whether you're virtual or in person there are opportunities coming up for us to safely come together as a class and have actual closure for our high school careers."