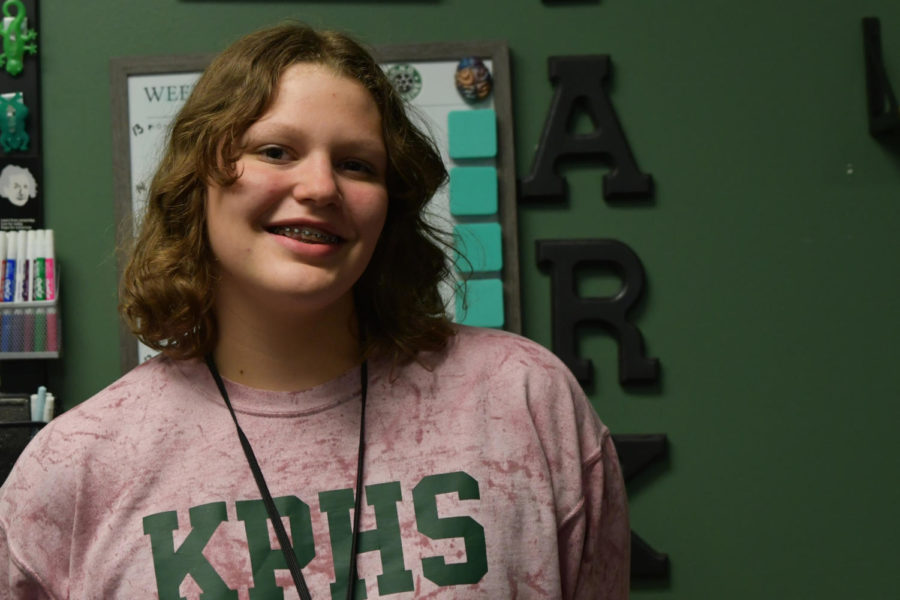 Ava Bailey, freshman
Freshman Ava Bailey placed second in the 200 freestyle and first in the 500 freestyle at this year's regional meet.
"I can say that I've been more nervous at meets before, but at region it was definitely shocking to see how far I've come with swimming," Bailey said. "When I first got behind the blocks, all the nerves just kind of slipped away."
She raced as hard as she could, and made sure to keep a consistent pace throughout her races. The races were challenging but rewarding in the end.
"I was swimming in my events, the first one I swam it definitely hurt, it was painful, but I felt it just fly by," Bailey said. "It went by too quick. The second one, that one hurt way worse, because it was longer, definitely, but it just felt like it flew by."
Bailey, who will compete in the 200 freestyle and in the 500 freestyle, said she plans to try and enjoy her first State Meet and not stress over her races. She wants to enjoy what she said she expects to be a "life-changing experience."
"I've had a lot of ups and downs in my swimming career, and I've had a lot of other people who didn't really believe in me, and that was very difficult for me," Bailey said. "So I feel very overjoyed and happy that I get an opportunity to go to state, and I get to show myself how capable I am of completing anything, no matter what anyone says."