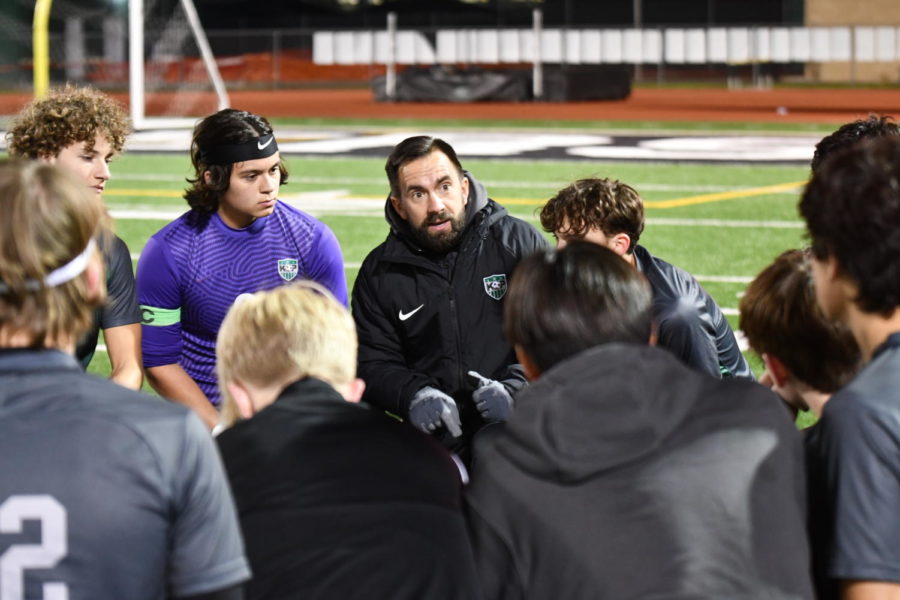 Christian Boehm, history teacher and coach
Monday morning, his class is one of the things I look forward to.
Coach Christian Boehm teaches my on level history class, and I was honestly expecting a really boring, chill class at the beginning of the year. Now, it is one of the most unpredictable and engaging classes ever because of him. From roasting people on the spot to talking about controversial topics to doing freestyle rap, Boehm has become one of my favorite teachers.
He asks our class how we are doing that day and asks what everyone did over the weekend, and then he talks about how he has been until we have to start going over the lesson. One day we could catch up on work – he let us see some old medals from WWII from Germany and then read us a letter in German, it was really cool and interesting.
One of the best parts of the class is when he makes everyone put their phones away so we all have to be engaged in a topic, which makes the lesson more interesting. "Hashtag be better" is what he tells people when they are slacking off in class.
Boehm loves talking and staying engaged with everyone and always gets the class to have fun when people are stressed out or having a bad day. He will joke about what he would do if he won the lottery, or he'll brag about his soccer team and show funny videos of him jumping and running in celebration when one of his players scores.
Even when he seems to be having a rough day, he will still find a way to make the class laugh, and I have yet to see him fail. While it is rare for me to get excited on a Monday morning, his class is one of the things I look forward to.