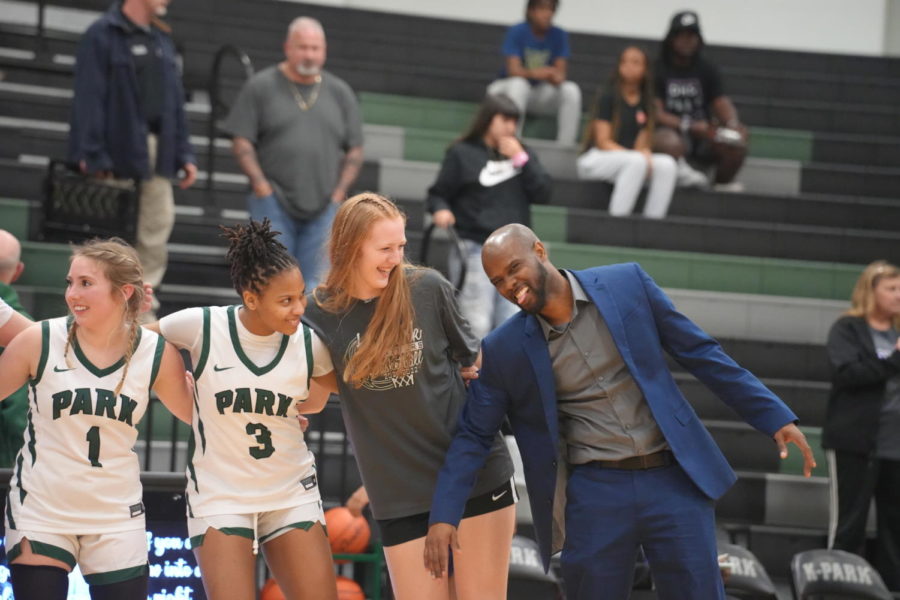 Andrew Cross, teacher and coach
A year later, the teacher who has made the biggest impact on me has stayed the same. 
Everything else that has happened was something I never could have imagined. Going into my junior year, I was constantly talking with girls basketball coach Andrew Cross about what he expected from me this year as a key part of the team and how I could do more. He always told me to keep working hard and that I was on the right track.
One of the hardest conversations we've had was when I found out my season was potentially over because of a knee injury. I had to tell him everything we worked for was postponed for my senior season instead. The moment I told him in the hallway I was having surgery was extremely hard. As soon as I said it I broke down in tears. He hugged me and said that he knows that it wasn't what we planned for but I should be optimistic for the hopes of being back by districts.
Everyday after surgery I came to practice during seventh period with no purpose. I did rehab but it only improved my range of motion. At the end of the season, he told me that he was glad I came everyday and was there when I could be. He also said he can't wait for next year. Knowing that my presence mattered when I needed to hear it the most meant a lot to me. He continues to be one of my biggest supporters and gives me constructive criticism on the little things to make me better.
I'm beyond grateful and excited that he's been my coach for four years — from the freshman team to varsity. As an upcoming senior, one of the hardest things to leave when I go to college is always having a coach who can make hard practices fun and the bad days better.