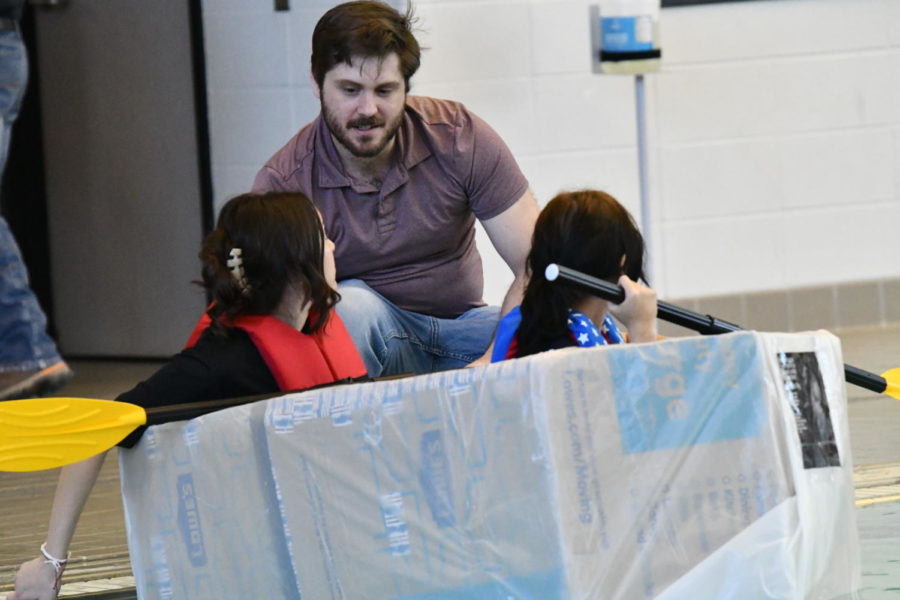 Jacob Butcher, science
Despite only his second year at Kingwood Park, the atmosphere Jacob Butcher creates in his classroom makes you feel like he's been here for much longer. 
Graduating from Sam Houston State University in 2020, Mr. Butcher started teaching here in 2021. It's impressive how well spoken, collected, and organized he is for someone who has only been teaching for a couple of years. The manner in which he teaches involves plenty of visual representations, pictures, or even drawings as he understands that physics can sometimes be too hard for students to understand simply by way of explanation. With this, he does a great job at increasing the students' understanding of topics in a fun, engaging way. 
Every day, he greets his students' at his classroom door with a fist bump. He wants to make sure all of his students are comfortable and feel welcome in his class. He's always walking around the classroom talking to different students and making sure he answers any questions they may have. If you give him the right look, you might not even have to raise your hand to let him know you are confused. There are no dumb questions in Mr. Butcher's class. He's the kind of guy you can have a conversation about anything with. Also, part of what else makes his classroom such a chill environment is the LED lights around his board and throughout the classroom.
What I see in Mr. Butcher is a supportive, wise man who you can tell has a passion for physics, especially teaching it. I give him my biggest props for making every day in his class something to look forward to. Despite physics not particularly being my favorite subject, having a teacher as fun and approachable as Mr. Butcher has made the class a lot easier for me this year.