More than just a label: Life as a transgender high school student
December 13, 2016
Ten-year-old Tucker jumped up and down on the bed, ecstatic at the idea of finally having the big brother he had always wanted.
One of his siblings, Leo Burns, had just come out to him as a transgender male.
One of the first things Tucker did was ask their grandmother to drive them to a clothing store to pick out clothes from the boy's section for Leo.
Not everyone is so easily accepting of the transgender community.
About 1.4 million adults in the U.S. identify as transgender, according to an analysis by the Williams Institute at , the UCLA School of Law. This is double the amount estimated in a 2011 report, which shows that nearly 700,000 adults are transgender.
A transgender person is someone who does not identify with the gender they were assigned at birth.
Transgender people face discrimination on a usual basis and often deal with harassment and assault.
A survey by the Gay, Lesbian and Straight Education Network discovered that 55.5 percent of LGBT students "felt unsafe at school because of their sexual orientation" and 37.8 percent because of their "gender expression."
In schools across the country, many LGBT students  worry about their own well-being. Only a handful of states, including California, New York, Washington and Illinois, have laws that protect transgender students from discrimination and harassment. Texas does not.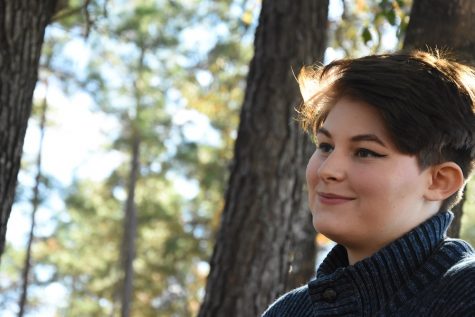 "I feel like it's completely reasonable for us to want the same rights as cis people," transgender student Michael Boecher said. "[In a perfect world] everyone is treated right and supported for being themselves."
At K-Park, transgender students say they have experienced bullying and discrimination.
Boecher once received an anonymous message that made him feel ashamed of who he was.
"I was told that I was not valid, I was merely a 'dumb little girl wanting attention,' and that I was far too young to decide what I truly wanted to be," he said. "This hit me really hard, because at the moment I was going through really hard times, and it still hurts me sometimes."
For Leo, coming out to his father was an anxiety-filled moment.
"He said it was bad enough that he had a daughter that liked men and women and couldn't make up their mind, he didn't need a son that did that either," Leo said. "He wasn't angry when he said it; he looked really sad, and I think that's what hurt me more, because I felt like I was the problem. I felt like I was the disappointment."
Sometimes, being transgender can lead to more dangerous and even fatal situations.
According to a  Human Rights Campaign report, 21 transgender people were murdered in 2015. This year has already seen 21 transgender people murdered.
Zella Ziona, a 21-year-old black transgender woman, was found shot in the head in Montgomery Village, Maryland.
The police investigating the murder said that they would not rule out that it could be a hate crime.
According to the Human Rights Campaign, she was killed after an argument near a shopping center.
Noony Norwood, another black trans woman, was shot and killed one year later, on November 5, 2016, as reported by VICE.
Incidents like this have happened on multiple occasions and many people have been murdered, leaving the transgender community feeling threatened just by being who they are.
"[I think people should] understand how hard it's been for [people of the LGBT community] to get to that point, how hard it's been to come out, how hard it is to stand in front of your family and tell them that I'm this way and this is how I'm gonna live and only have two outcomes," Leo said. "Either you're gonna be thrown out or they're gonna support you, because there is never an in-between."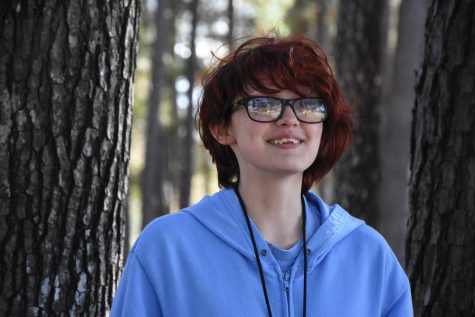 Being thrown out by their families is not the only risk facing transgender people..
Getting evicted from their own homes because of their gender identity is also a common struggle among the community.
According to a report by the Williams Institute, 40 percent of homeless youth say they are LGBT.
The most common reasons were family rejection and being forced out of home because of their
sexual orientation and gender identity.
There are some laws that protect the trans community from events like this.
For example,  the Fair Housing Act's forbidding of "gender discrimination" includes protection of transgender people.
In recent years, the transgender community has also been at the center of debates over bathroom usage and civil rights ordinances, including Houston's Equal Rights Ordinance (HERO). This was designed to protect the freedoms and rights of the LGBT community.
Last November, Houston voters rejected HERO, which would have prohibited  discrimination amongst different minorities based on race, gender, color and sexual orientation(including the LGBT community) in public accommodations and places
Next year, the Supreme Court will weigh in on the issue when it decides whether a transgender boy in Virginia may use the boy's restroom at his high school.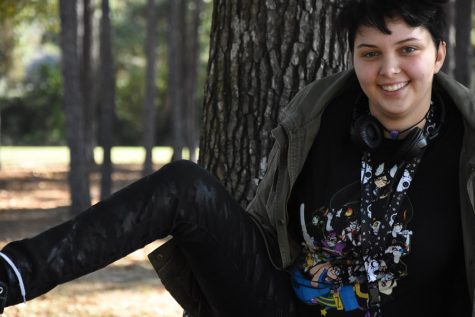 Transgender student Alastair Wygal thinks people should have the right to use the restroom that matches with their gender identity.
"Here, I'm forced to use the girl's restroom and it makes me feel like crap," he said. "It makes me feel like I'm not a boy or that I'm not valid."
However, Alastair still has small victories to hold onto.
For example, when someone searches for Alastair in K-Park's system, there is a note that says "student prefers and should be called Alastair."