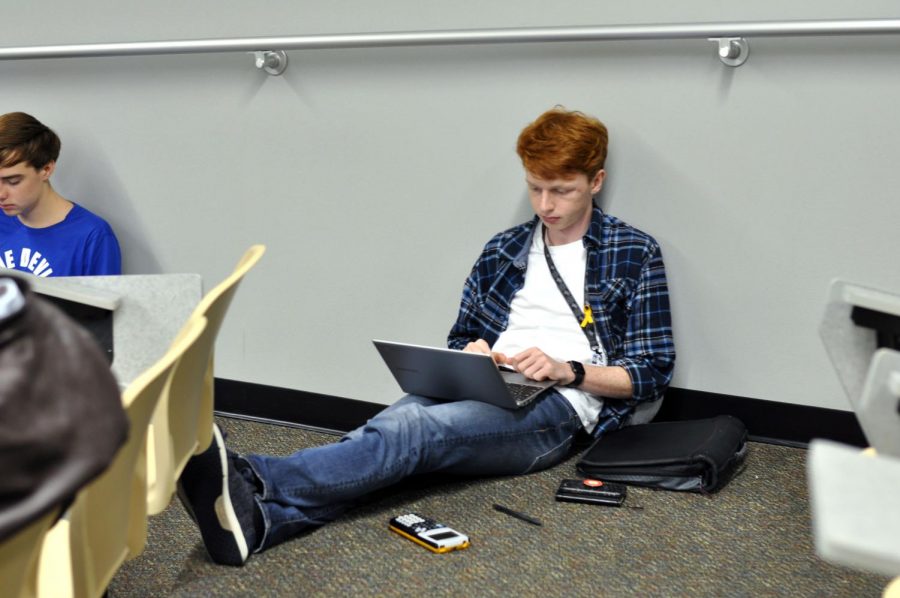 Parents inspire Hurley to aim high
When Will Hurley was in elementary school, he was given a project by his teacher to pick a college he would like to attend in the future. After seeing he selected MIT, his teacher said, "Well, that's a bit tough. You might want to choose a different one. It has to be something that you think you could get into."
Hurley stuck with MIT, a school he will apply for this year. He just always thought a little different from a very early age.
"Everyone says they want to be an astronaut when they are little," Hurley said. "I would tell them, 'I want to build that rocket for you.'"
While attending Riverwood Middle School, he excelled and started taking high school geometry in eighth grade. He is currently ranked No. 1 in the senior class.
"This year I am taking five AP/Dual/Honor classes, I basically took all that was left for me this year," he said.
Hurley is also the vice president of National Honor Society, and the president of math NHS.
"If you look in the trash can in my room you'll find a bunch of flash cards and they'll say 1, 2, 3, 4 and they're different homework assignments or they are different 'study for this, study for that' notes," he said. "I go through and I cross them off. It works, a series of small goals."
The example his parents set has been continued by both Hurley and his brother.
"I'm first generation American so the immigrant mentality is definitely prevalent," he said. "I have British parents, both of them are very successful. They both have masters degrees. I'm very proud of my parents, and my brother was Class of 2018 valedictorian."
With the success at home, he has had plenty of help to put him on a path for success.
"My mom definitely helped a lot with setting up my schedule," he said. "Since freshman year, I had my schedule figured out all the way through my senior year, aside from maybe two or three classes. She was along the way giving advice, suggestions, helping set up the schedules to maximize my GPA."
With an interest in Biomedical Engineering and European History, Hurley is applying to MIT. He recently interviewed at Rice. And he has always kept the University of Texas-Austin an option. His brother is currently at UT.
Classes keep Hurley busy, but he has still found time to become one of the top runners on the track team. He has reached the area meet in the 400 and the 4×400 relay. Sometimes reading a book helps, but Hurley mostly finds his escape from stress on the track.
"One of my main reasons for track is because with all those school assignments and sitting down in a classroom all day I need a release," he said. "I like track as my release and my relaxation."