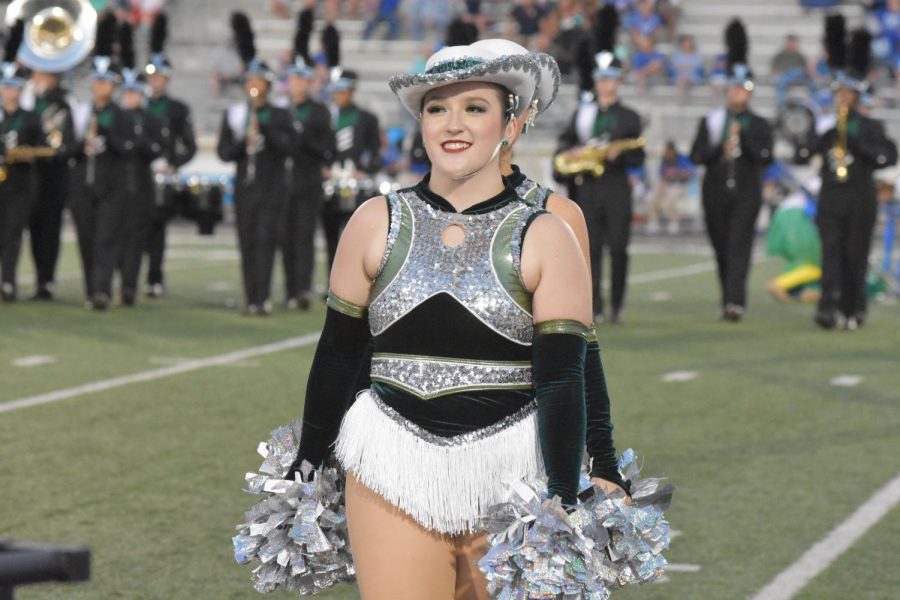 Blizman dances through pain
Sophomore Emily Blizman worked hard to obtain her current position on the Silver Stars, but nothing has been easy since. She began dancing when she was two and got serious about it when she turned 12. The hardest part of her journey began in her eighth grade year when she went roller skating with her friends.
Starting in elementary school, Blizman was a fan of skating with her friends and did it a lot until seventh grade. In the middle of summer before her freshman year, she decided to go skating with her friends again. She hadn't done it in a while so she fell quite a lot. Her final fall changed the next few years of her life. On the end of her last lap, she fell one last time and this fall hurt much more than the others.
"I thought it was just a sprain," Blizman said, "but it was the worst pain I have ever felt."
The pain got worse after a few hours, so Blizman went to the E.R. After x-rays, the doctor said she did indeed break her fibula but she didn't need surgery. She did have to stop dancing for three months.
"This was devastating for me," said Blizman. "Dancing is my life."
Blizman's doctor let her start dancing again on her birthday, three months after the incident, and she started to pursue her hobby once more. After about two months, there was still pain and swelling in her ankle but she didn't think much of it.
Over a year went by and there was still pain, so she went back to the doctor in August. After having another x-ray, the doctor figured out that the bone had never fully healed. She was told to try aqua-therapy, which is a series of exercises in warm water. She is currently doing that and has ordered a bone stimulator, which is supposed to stimulate the natural healing process of a bone by sending low level electromagnetic energy to the site of the site of the injury.
"I am terrified of the bone stimulator," Blizman said.
If that doesn't work, she said she will need surgery to fix the problem indefinitely. Blizman is currently a proud member of the Silver Stars and though her ankle still hurts, she is pursuing her dream and having a blast supporting her school.
"My faith in God and love for dancing have kept me going," Blizman said.