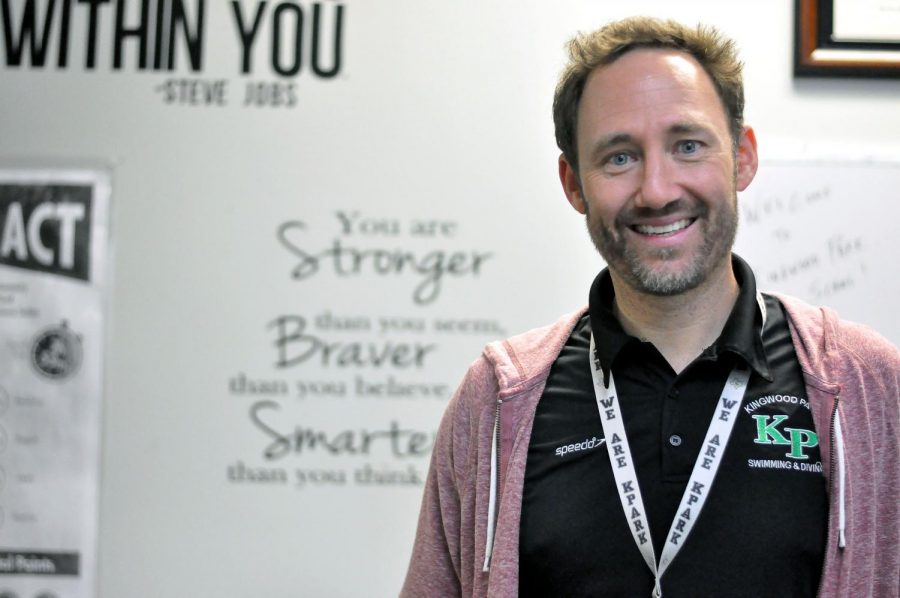 Mom continues to inspire Hurlbert
Counselor Tim Hurlbert tries to show the same inspiration in his work that his mother gave him. His mother, who died of Parkinson's Disease in December, taught him the importance of remembering that it can be much worse than it is now. Hurlbert said she inspires him everyday in the little tasks and who he is as a person.
"She had a bunch of health-related issues, but she always put it in the right perspective," he said.
Hurlbert valued the 30 years she had left with him since getting the disease and takes the lessons learned into his day-to-day encounters.
"I had 38 years with her and that was great," he said.
Hurlbert is a father of a 6-year-old and a 9-year-old. He said his mother couldn't be as involved as other grandmothers and do certain things, but his kids still had fun moments with her.
His goal for this year is to get out of his office and into the hallways for his own personal growth for the job. He says that the office can be isolating at times and somewhat a comfort zone.
Hurlbert said the best part of his job is building relationships with students, and he uses his mom's advice when working with them. He tries to remember one key lesson she taught him while in meetings and conferences with kids.
"Know that everyone has their own battle they are going through and try to help them," he said.