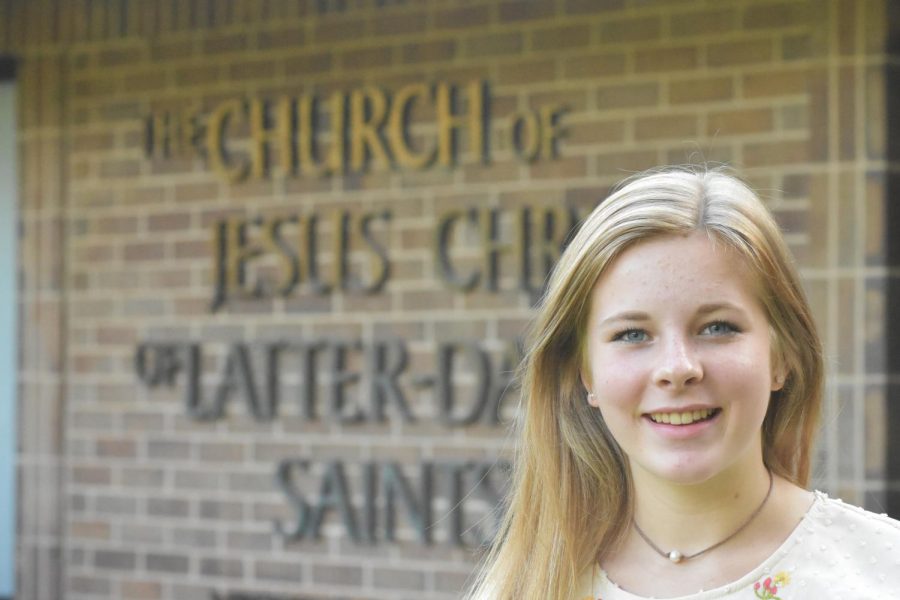 Keeping faith in forefront critical to Burningham
Sophomore Cali Burningham read the Book of Mormon almost every night in middle school and found a meaning for each chapter.
As a freshman, she spent about eight hours a week at church. She had religion classes called "seminary" four days a week at 5:45 a.m. The youth group met on Wednesday nights and regular services were held on Sunday.
She attended it all while also making sure her entire Sunday was only devoted to her family and faith. No homework. No outside activities.
For awhile, it worked. But the schedule with Silver Stars and her five AP, pre-AP classes started to wear her down.
"I was kind of struggling," she said. "Like, is this actually true? Do I still really care?"
During spring break, she attended a one-day activity packed with religious speakers. She realized on her way to the final session, she had absorbed nothing in the first five.
She walked to the last talk determined to actually focus.
After listening to the speaker talk about feeling The Spirit, Burningham was reminded of the memories she had at church.
"I really thought, 'Is there anywhere else where I have been able to feel this same feeling of calm and just rightness?'" Burningham said. "So that was just a moment for me to put stuff in focus again a little bit and that's when I started retrying."
Now, Burningham has been studying scripture and paying more attention in seminary to get back to the commitment level she had in middle school. She does more service projects and is involved in new programs in her church.
She's considering going to study at Brigham Young University, a university owned by The Church of Jesus Christ of Latter-Day Saints and go on an 18 month mission trip after high school to go out and teach the gospel.
"There's been a lot of times where it's not necessarily like a specific scripture I fall back on, but it's just like in reading the scriptures and then finding something that helps me more," Burningham said.