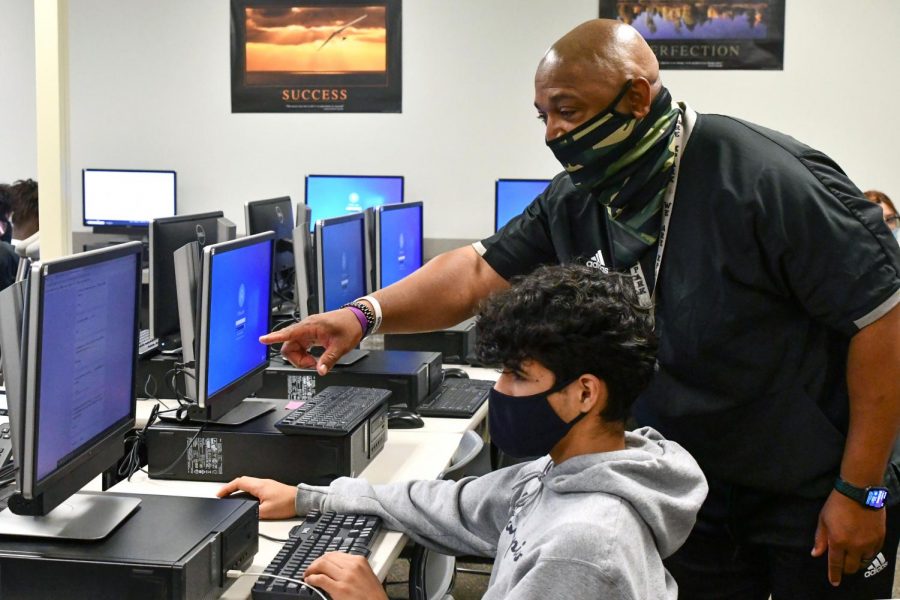 James Showers, business
As a freshman and now as a sophomore, I have had the privilege of having coach James Showers as one of my teachers. As an in person or online student, he never fails to make me laugh. When I first had coach Showers freshman year, he instantly became one of my favorite teachers because of the environment he created in his classroom and the attitude he put out to his students. Not only has coach Showers taught material that will help me in school, but he has taught me real-life lessons that I will need in the future in order to be successful.
Coach Showers' class is not about memorizing information and testing over it. He focuses on important information from the real world like money, taxes, communication, readiness and much more. He prepares his students for what they will soon face in the years to come. Coach Showers always makes an effort to help his students learn in the best way possible.
One memorable story I have of coach Showers goes back to the first week of this school year when Zoom meetings were in place. I remember Coach Showers cracking jokes like he always does. He told the girls in class that if a boy ever bothered them, that we could tell him and he would handle it. That memory has stuck with me because it continues to make me laugh.
Coach Showers always cracked a joke in class and allowed everyone to have a good laugh. Most classes come with a great amount of stress and pressure but coach Showers never gave a reason to worry his students with his class because he created such an appropriate environment and reasonable standards for his students. He has high expectations for his students to be successful but does not set a miserable serious tone. He tries and is successful at creating an enjoyable class.