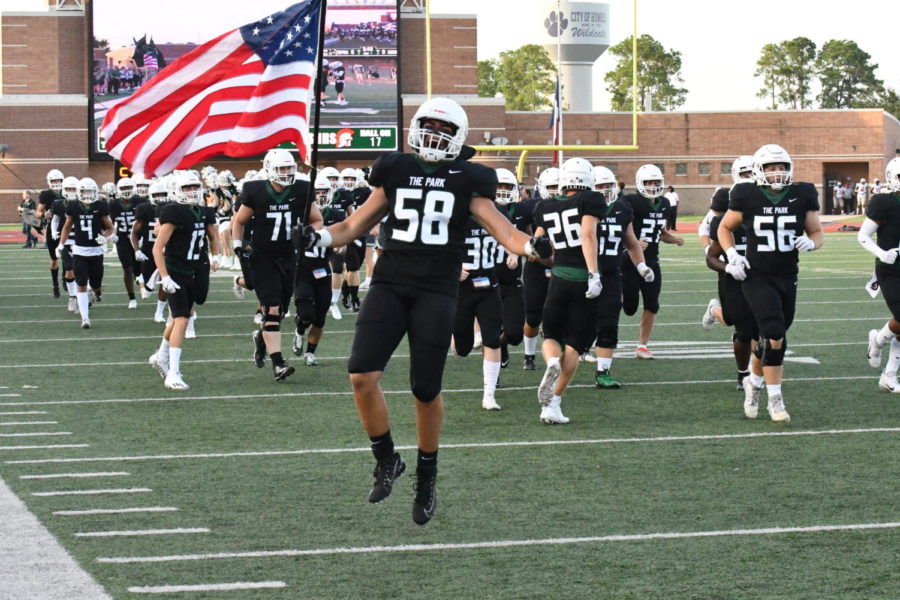 Pablo Cantu Q&A
Name and correct spelling? Pablo Cantu 
Grade: Senior
Extracurriculars: Football and track
Position: Middle linebacker
Years on varsity: Two
Why do you play middle linebacker? It is one of my favorite positions. I don't like getting hit, I like giving the hits. That's why I play defense.
How have you worked on yourself since last year? I work my tail off day in and day out during off-season and football season. I work out, go run, exercise, stretch, and just make sure I have good flexibility so I don't get hurt.
How have you improved from last year? From a leadership standpoint, I think I just don't yell as much as I used to. I think I communicate with the guys better. We have chemistry so we get along. 
What are your goals for this year? Go to the playoffs because we had a three-year run and then we didn't make the playoffs last year.
If you could play any position for one game, what would it be? My position, middle linebacker.
Who do you work best with on the team? Grant Golden and Bane Klinefelter. We're in the same grade and we've been playing together since eighth grade so we have good chemistry and everything.

Plans for next year: Play college football somewhere. Division three, two, one, I just want to play football somewhere.
Favorite memory: Last season after winning the last game. It was just like the seniors are leaving. The bonding experience is just unreal; you can't can't give it up for anything else.