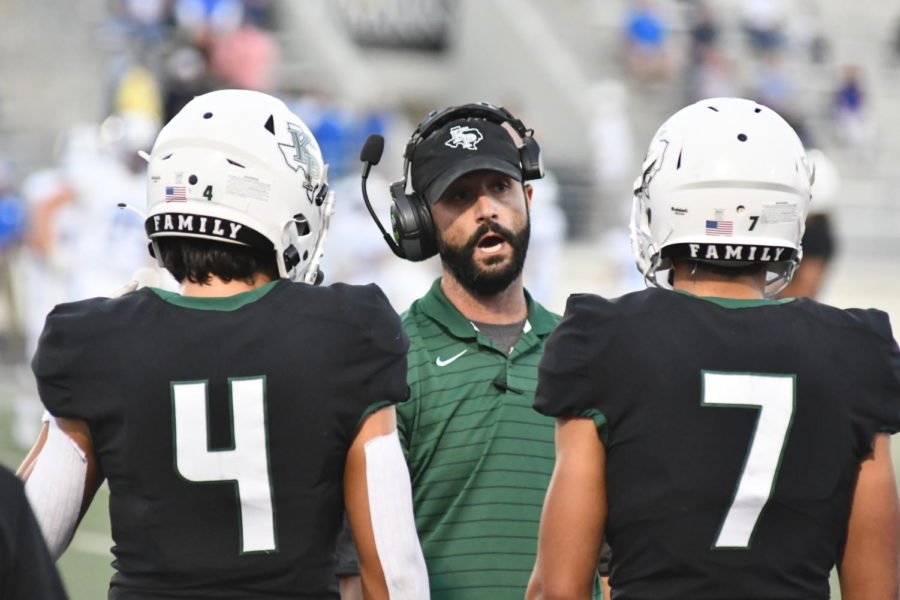 Kyle Grimes, English teacher and coach
Coach Kyle Grimes and I have had our ups and downs, but I can say he's always been there for me. He has never yelled or gotten mad if me and my friends ever stopped listening, zoned out or didn't turn something in on time. 
A while ago, I had this friend Ashlyn. She moved away, but the only class we had together was English. It wasn't often that we were quiet or focused, but Grimes always had a level-headed attitude with us, calmly telling us to get back to work or be more focused. 
He would encourage us to take a day away from each other to get focused and to get our work done. Most of the time it helped, and we should've listened to his advice more. We always learned so much when we actually listened and paid attention. 
He always turns the class into a comedy session. I'm always laughing in his class, whether we are watching a video, reading a book or writing an essay. He never gives up on his students, he tries to talk to them about their grades, about turning things in and about their personal lives if something is going on. He always makes sure his students are OK and if they aren't, he tries to find ways to help them. If he can't help them, he sends them to the counselor so that they can get help. 
It is obvious Grimes cares deeply about his students and will do anything to help them be successful in life.