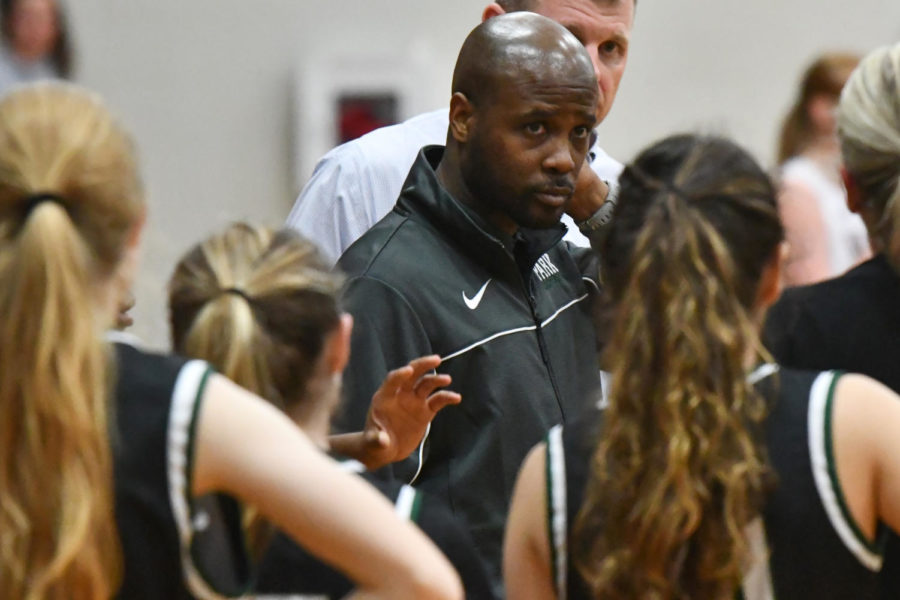 Andrew Cross, math teacher and coach
Someone asked me who brings out the best in me and I'm constantly thinking about who it is. One of the first people that comes to mind is coach Andrew Cross. 
I was on the freshman team last year and couldn't have had a better coach. He was my biggest supporter, and I will always be thankful that I had him for one year.
Even in stressful situations, he keeps his cool, has a plan and a positive attitude. Our first scrimmage of freshman year, our bus broke down in the middle of the road. Even though we couldn't get to our game on time, he had a plan. He contacted the other team's coach and we got a ride. 
I started club basketball after my freshman season and when I saw him at a tournament, he mentioned that he wanted my team's schedule to come watch me play in the offseason. Sadly, I forgot.
I believe that he is a big reason I'm on varsity. A week before the first game of the season, Cross told me that he would try to give me a few reps with varsity to run plays. So the next practice, sure enough, I was called over to run plays and play defense with them.
During practice scrimmages against varsity while I was on JV, the coaches made sure I was guarding senior Savannah Wilson. They believed I played the best defense on her and that I could help her improve because we were the same size. I always dreaded playing agianst her because she was faster and just overall better than me. I always tried to ask him what I could do better and Coach Cross never failed to make sure that I knew I was doing a good job and that I was making a difference. 
A few weeks into the season, Coach LeighAnn Wolfe told me that their season wasn't going the way they expected it to and that they had girls out with serious injuries. She told me I was getting moved up permanently. I didn't have enough time to be nervous for the game we had the next day. And I honestly didn't think I would play that game. However, Savannah got into foul trouble, so I played in all four quarters. I'll always remember that Coach Cross told me it didn't matter that we lost, as long as "his Arleigh" played her first varsity game.