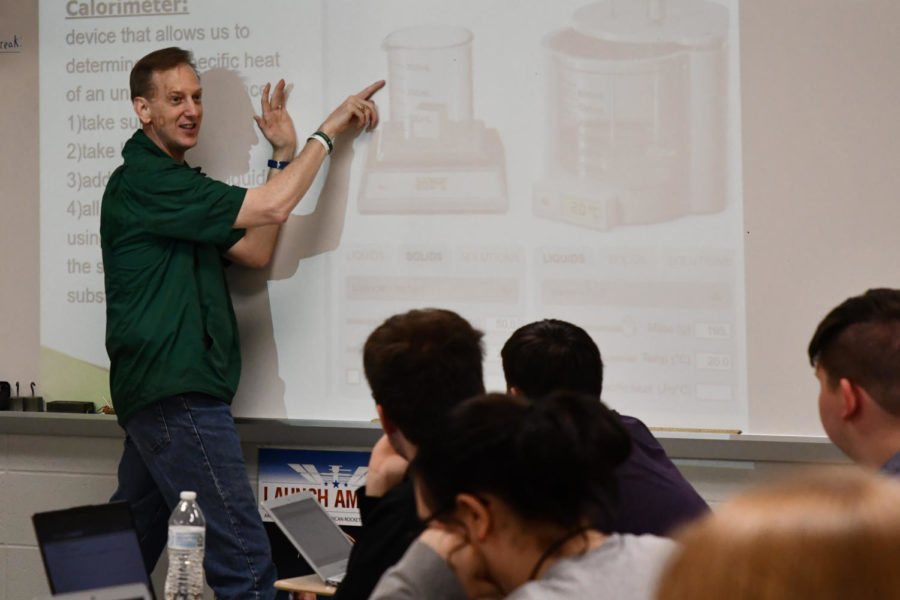 Glenn Taylor, physics
If you were to ask someone what their favorite science is, they probably are not going to say physics. The concepts are hard to apply, you can be given little information in a problem, and it just feels impossible sometimes. However, Glenn Taylor somehow makes you look forward to coming to his class.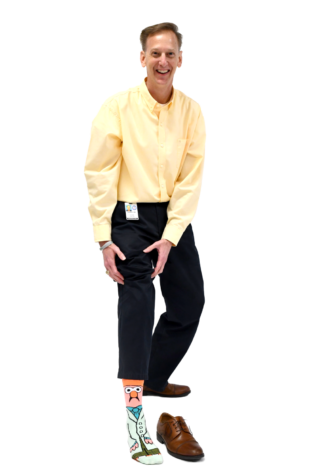 Mr. Taylor left his job as a petroleum engineer to start teaching. That alone should prove how much he loves his job. He goes above and beyond and understands that physics is not an easy subject to learn. He will always have time to listen to you and breaks down concepts that are hard for some to understand. He makes his rounds every physics lab making sure every lab group knows what they are doing. He will even draw a picture for you if you are really struggling. Mr. Taylor also takes the time to read every single lab report within three days of turning it in. He writes down notes on everyone's lab report so they know what to do to improve their grade. 
His fun sock Fridays and never-ending anecdotes help make the class more fun.  If he makes a mistake and a student catches it, he owns it and even rewards the student for catching the mistake with Czech currency. His love for his students is very clear. He privately praises his students if they get 100s on tests and breaks down the statistics on each test we take. It helps the student understand how they are doing compared to the rest of the class and if they should go to his tutoring. Mr. Taylor is an amazing teacher, and if you don't take his class, at least stop by and get a legendary handshake from him.