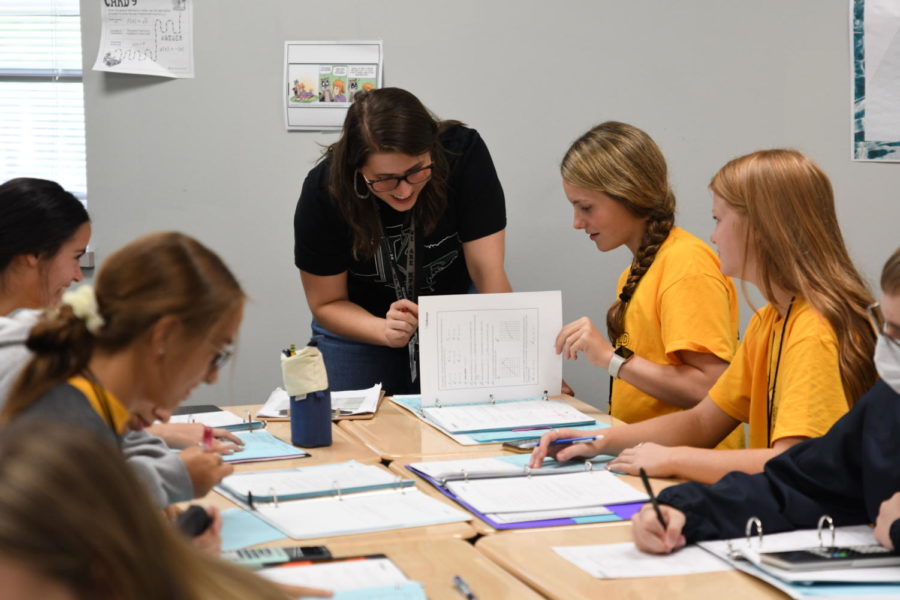 Caroline Wick, math
I never thought that OnRamps College Algebra would be my most musical class throughout my high school career, but teacher Caroline Wick is always full of surprises. 
Whether I need tutoring, life advice, or just a quiet space to get away from the chaos of the hallways, Miss Wick has always welcomed me with a smile and some sort of funny accent or song. Her antics during class have become some of my favorite parts of the day. (Along with her earrings). However, she is not only entertaining, she is also extremely talented.
Wick won a city-wide talent competition for a song she composed earlier in the school year, and this has benefited all of her students. Her renditions of the music played during passing periods have become a class favorite. As well as her singing, she also has the ability to perfect almost any accent you throw at her. You never know what you'll get. One day, my teacher is Irish, the next a southern bell, and the next she's an Italian mob boss. 
As far as patience goes, I have had few teachers with her level of self-awareness. She knows when to joke around with her students, and she pays attention to our lives. She genuinely cares, and this is shown by her advice and willingness to listen and be a positive role model in our lives. Still a younger teacher, she has become like an older sister to me. 
College algebra isn't the most fun subject, especially for those of us with a knack for English and writing. She makes it my favorite class of the day.
My biggest regret is that I did not get to have her until my senior year, but anyone who finds themselves in her class should consider themselves extremely lucky.