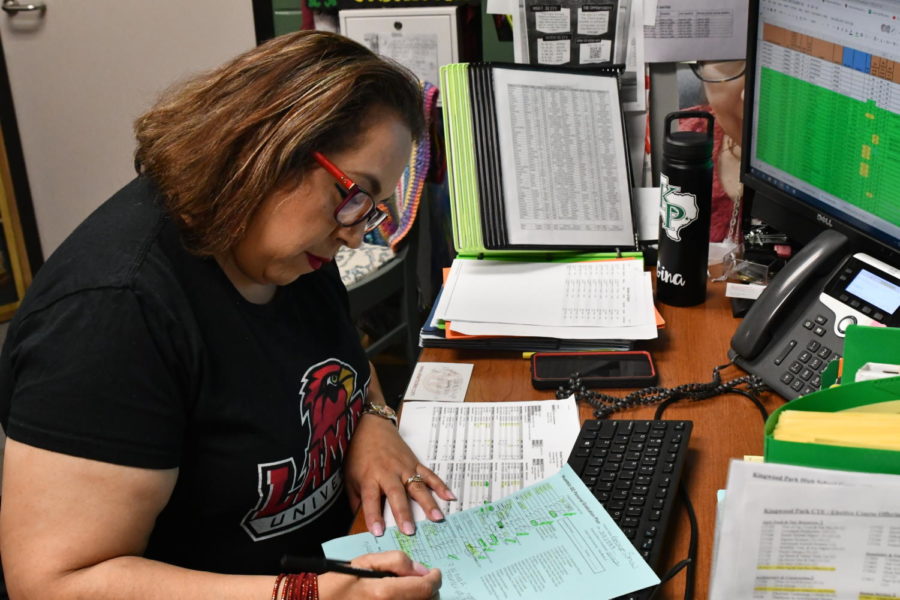 Gina Sanchez, counselor
Just a small room with such an big impact. Who knew that one stranger can help so much? I'm in my second year of high school, which I'm an little surprised I made it to — and it's all thanks to Gina Sanchez, who ,never gave up on me last year when I gave up on myself.
My home life was getting to hard and she called me down to her office just to make sure I was doing OK every once in awhile. Sanchez took the extra mile to get me where she knew I could be.
If you asked me last year where I thought my life was going, I would have simply said, "Nowhere." I had no goals. I had simply given up on life. But Sanchez did not let me stay that way. She called me in her office about two times a week. We would talk about our weeks, our days, and she was and is one of the only people that just listens and lets me talk. She is bright and bubbly and won't stop helping a student until they have exceeded there potential.
Thanks to Mrs. Sanchez, I now want a future. Not only that, but I have goals. I want to be an high school teacher. I want to be an outlet for kids, like she is to me.