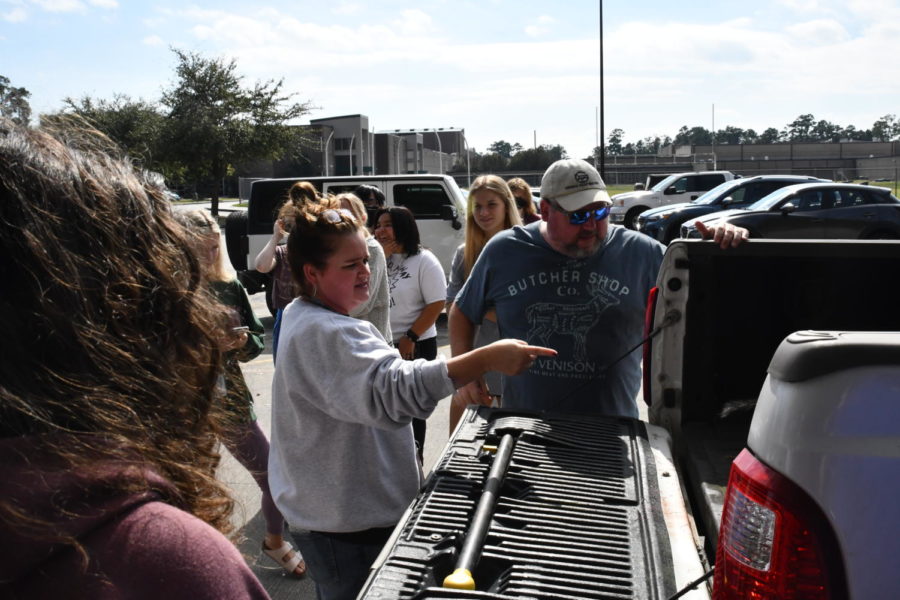 Tanya Johnston, forensic science
You wouldn't think a normal conversation between a student and their teacher would be about the best way to get rid of a body if you mutilated it. But this is a little way too common with forensics teacher Tanya Johnston. Johnston has been working at Kingwood Park for three years, primarily teaching seniors and juniors. In this time she has had a few interesting experiences such as: each students' viewpoints on what really happened with the JonBenét Ramsey case or watching the students' faces as they see the decomposed body of a hog for the first time.
Something I truly appreciate about Johnston is how she truly understands that "Hey, y'all are seniors and juniors. I know the struggle is real." So she tries to make class as interesting as you can with dead bodies. From a whole unit where the class gets to learn how a tiny fiber of an ugly orange carpet can solve a serial murder case to getting to learn more about famous serial killers, Johnston intrigues you with the stories and little facts she learns on her own time. You wouldn't think you would be interested in what type of bugs land on a body depending on how long it's been decomposing, but in that class you learn new things about yourself. 
Johnston has a vibe to her that makes you feel like she's a friend and, yeah, we can have a weird conversation about the best murder of Ted Bundy. Her reassurance to the class that's it's okay to be interested in topics that lean on the darker side really does work, but also I would take it with a grain of salt because who watches murder cases at 11 o'clock at night without getting nightmares? She does.