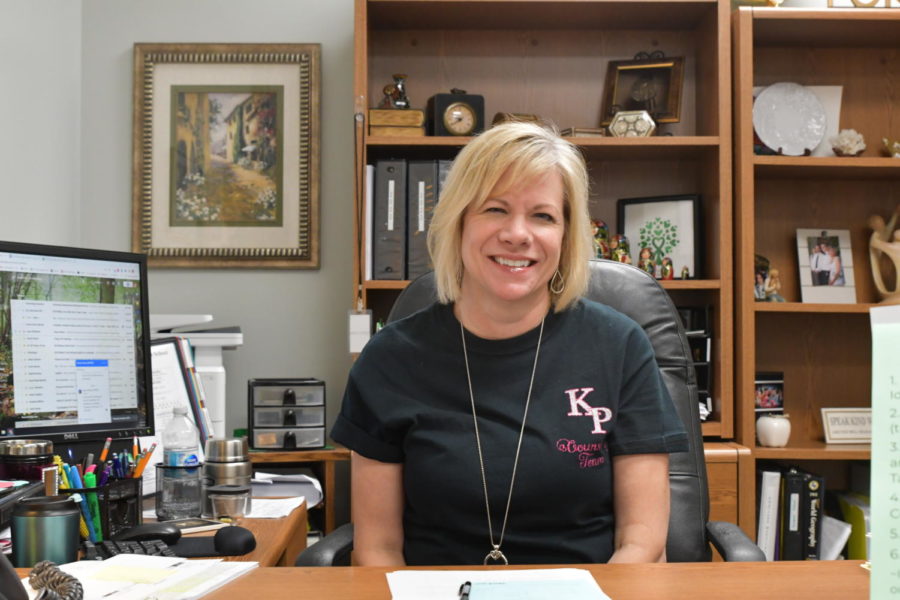 Caren Barnes, counselor
During the summer of 2020, I had to prepare myself for my freshman year of high school as an online student. I had first talked to my counselor Caren Barnes when I was stressing over my schedule because it was my first year as an online student and I didn't know how it would work yet. Mrs. Barnes listened and made sure that I knew that there was nothing to stress over. She helped me through this process and by doing so the first day of online school went well and from there, everything was okay. I was okay.
The 2021-2022 school year was coming up and my best friend and I had plans to make it through high school together but of course plans changed. He moved, and at the time he was all I had. I walked "Walk The Park" with my mom and sister to familiarize myself with Kingwood Park, but it being my first time to walk into high school without my best friend, while seeing so many people walk by for the first time in so long, I had a panic attack. Counselor Caren Barnes, knowing the amount of stress I carry, she knew again ways to help me settle in.
I am now close to the end of the school year and I could say it's going pretty well. This year I also had surgery and she made sure to accommodate me with any necessity I needed.  Mrs. Barnes is a great person to talk to for whatever reason. While looking out for students, she is also very helpful. As I'm planning to graduate early with the class of 2023, she's guided me through the process to excel in this plan. She's always there to offer information or to talk in general. 
Mrs. Barnes is an overall great person who looks out for you and is there to help you get settled in while also providing information you may need. Sadly, the 2021-2022 school year is her last year here at Kingwood Park. Though she will be leaving, she leaves having cared for and looked after many students.