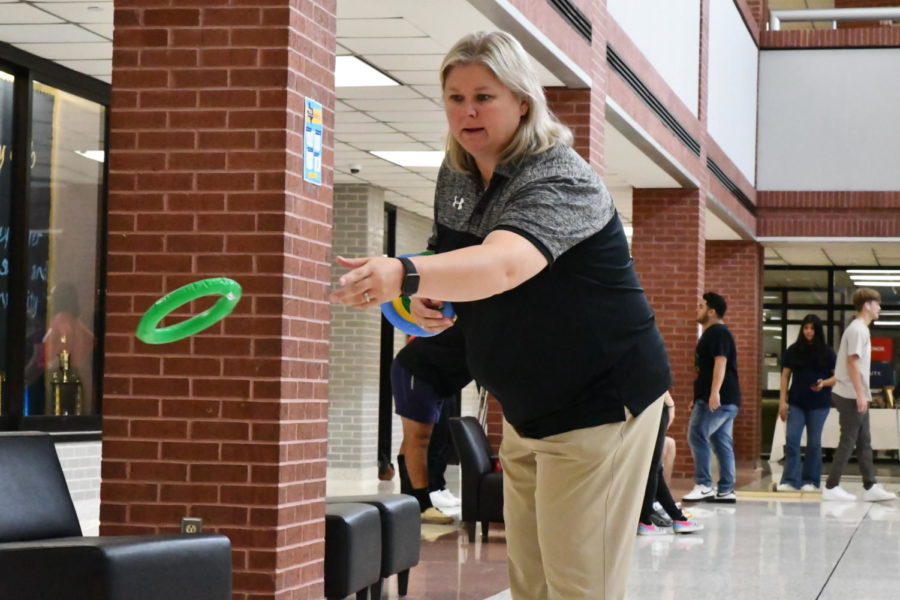 LeighAnn Wolfe, teacher and coach
As a teacher for both advanced quantitative reasoning and statistics as well as the coach of the varsity girls basketball coach, Coach LeighAnn Wolfe is constantly the source of motivation and perseverance for her students.
Coach Wolfe, instead of having us do pointless busywork, is always having us do projects that will prepare the seniors for life after high school. She is always doing what she can to make sure the seniors will have ample opportunities to complete their work to get the credit and graduate.
We are currently working on a project called "Now You're 18!" This project gives students the opportunity to learn exactly what we are able to do and what can affect us permanently at 18. Previously in the math classes I took, I was unable to grasp exactly what concepts were being taught and would usually end the year with a barely passing grade. However, Coach Wolfe takes the time to go through the notes with us and work through examples of the problems so we can better understand how to solve them. Because of her teaching methods this year and her perseverance to ensure we are fully prepared for life after high school, I've been able to actually learn, apply and enjoy the math I'm taking.
Coach Wolfe has put in a lot of effort in getting the seniors where they need to be for graduation and make sure the juniors understand what we're learning and how we can use it in relation to our life. I will be forever grateful that I got to take Coach Wolfe's statistics class. It has improved my mathematical capabilities as well as helping me learn applicable knowledge for my adult life.