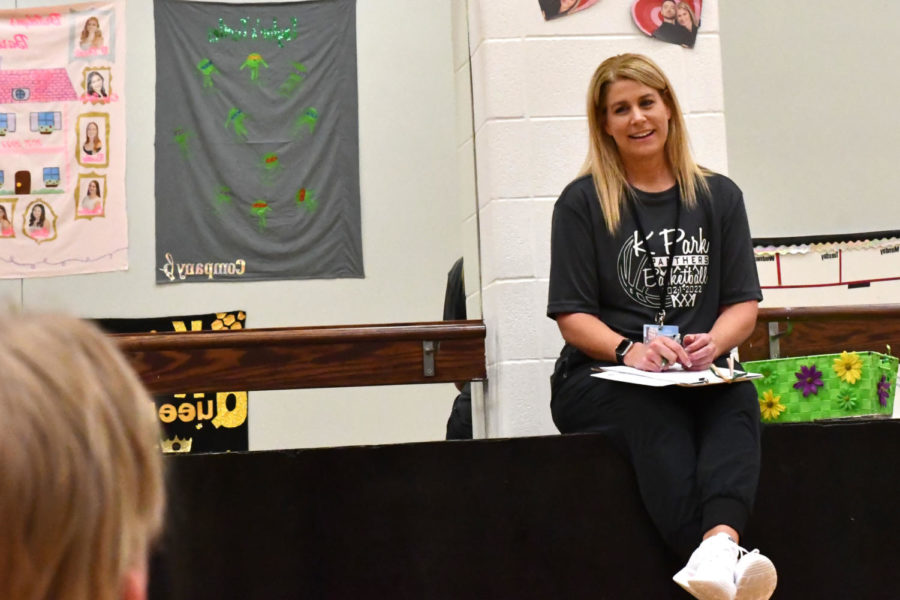 Cyndi Vaughn, dance
There were many things that I was nervous about walking into high school at the beginning of the year but being a part of the Silver Stars with Ms. Cyndi Vaughn wasn't one of them. I met Ms. Vaughn while touring KPark and it immediately felt like this was the team I wanted to be on. 
Ms.Vaughn is one of the hardest workers I know, she does everything she can to help the team grow as dancers and as young ladies. She's always so supportive, kind, and very organized. 
Ms. Vaughn has been the Silver Stars director for the past 15 years and has built a bond among the dancers that can't be broken. The traditions Vaughn has created throughout the years have brought us closer together as a team.
You can tell how much Vaughn enjoys watching the team dance by how excited she is while cheering us on. As soon as the music turns on her face lights up. You can see the pride she feels for her team as she watches the hard work we put into our dance pay off.
Vaughn's office, and the hallway leading to it, is filled with pictures from previous years showing the love she has for her dancers and how she hates to see them leave. 
Ms. Vaughn is an amazing director and is completely deserving of being nominated for the NDCA high school coach of the year. She has helped us learn that through hard work and determination, you can achieve anything you put your mind to.