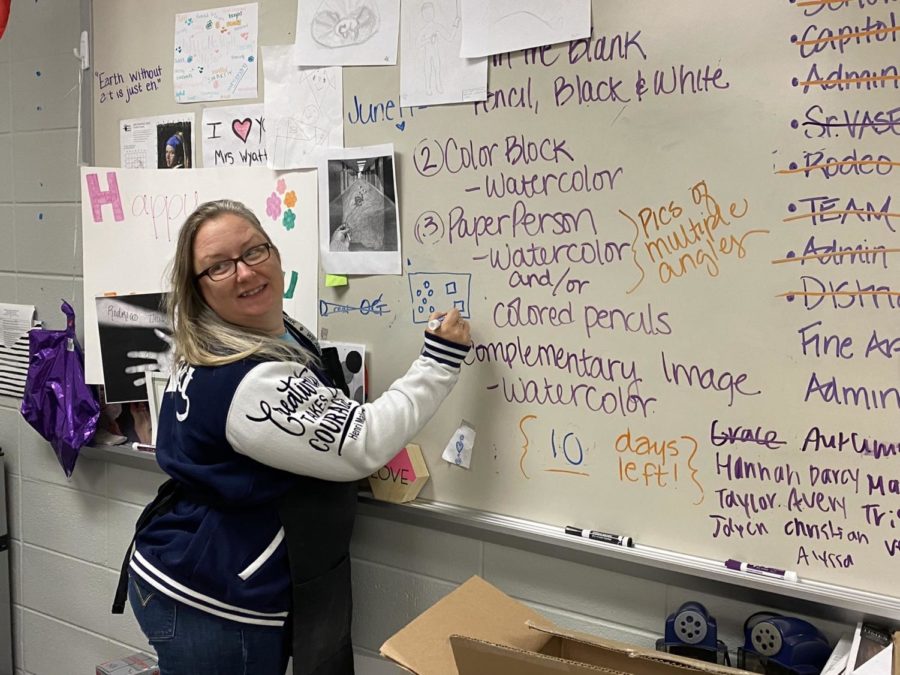 Sarah Wyatt, art
Moving to Texas and attending a new school as a senior was a big challenge for me. When I arrived here I was told that I needed an art credit to graduate. I was never good at art but it was therapeutic to me. 
I got put into Sarah Wyatt's Art 1 class. From my first impression, I thought Wyatt seemed nice but I never thought I would talk much to her. I usually don't form bonds with teachers because the teachers I have had in the past have just taught and don't really go into their personal lives or others' personal lives. 
I had a perception that teachers were just simply here to teach and follow the curriculum. Over the past few months, I have realized that many teachers at KPARK have more depth to their personality. They strive to make meaningful connections and seem happy to be here. 
Wyatt specifically has always been there for her students – whether they like her class or not. There are many people in her classes that make it apparent that they do not care for her class or for their grade, and she never raises her voice or dismisses them. She still continues to help and keep her calm, which I feel like many teachers are not able to do. 
She is always asking how people are doing. She has a relatable sense of humor, which makes students feel more comfortable with her. Her class is always a nice start to the day and, more importantly, a nice end to my high school experience.