Runners ready to conquer Regional Meet
October 24, 2022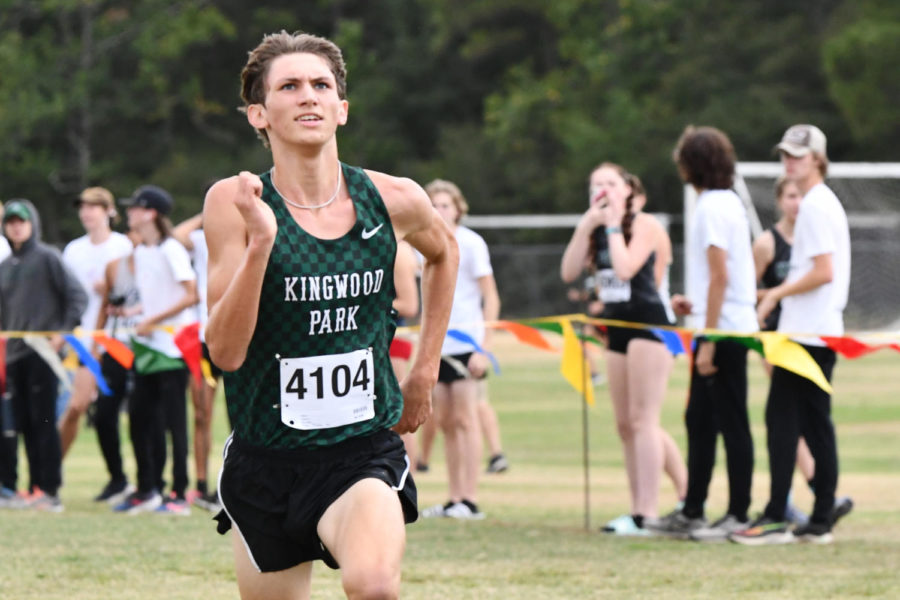 Merino ready for next challenge
Sophomore Elijah Merino will compete in the Regional Cross Country Championships with the varsity squad on Tuesday. He won the District Championships in a time of 16:11. A top 8 individual finish will qualify Merino for state. The boys team fell just five points shy of advancing the whole team a year ago.
How much do you train for cross country? 

 "I train quite a bit. We go six days a week. Sundays are our rest day." 

Who is your biggest motivation? 

"Probably my mom and my dad and my sister. My sister because she inspired me to start running. And my dad and mom… they've just always been there to support me no matter what."

What do you do to prepare for meets?

"Carb load the day before, drink lots of water. I'll have sports drinks like Body Armor Prime, and I get a lot of sleep."

What do you do to stay focused during a run?

"I don't think about anything. I just cut my head off. The key is to not think about running so you can run, you know?"

How do your teammates help motivate you during the season? 

"Inspiring words. They always know how to say the right thing. That and they're super hard working. They are great people to be around and uplifting. And also, they are just fun people in general. Like they always know what to say."

How do you feel about Regionals? 

"It feels kind of like any other meet honestly. I'm not really too worried about it. I'm predicted to place really well, so it's just kind of whatever, you know?"

How will you prepare for Regionals?

"I will pray, get my mind ready, mentally prepare myself. And then when the time comes, just do what I always do."

What are your goals for the rest of the season?

"My goal is to make it to State and then break the 16-minute barrier for a 5K."
Leave a Comment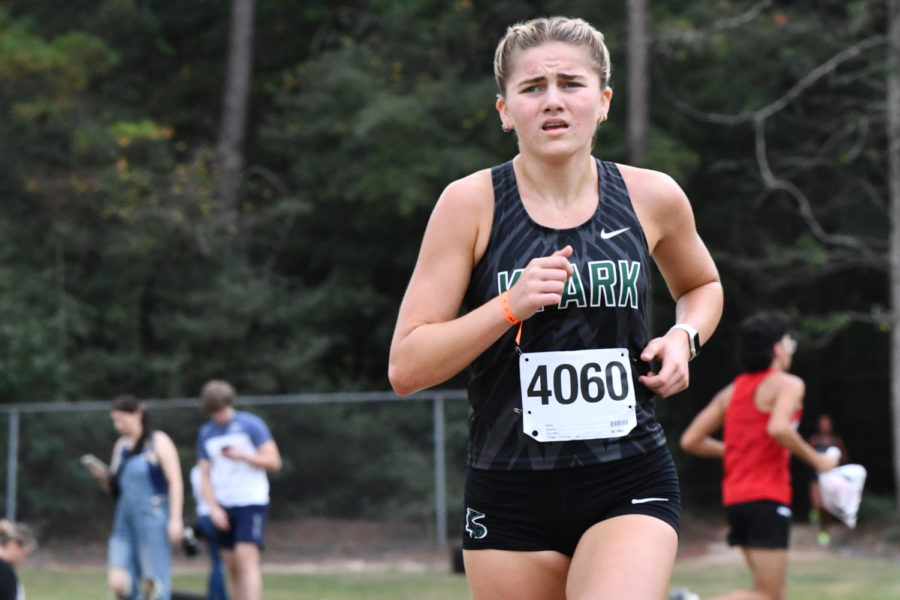 Foltz makes an impact in first varsity season
Sophomore Lucy Foltz won the District Cross Country Championships in a time of 19:05. Since Foltz does not live in the Kingwood Park zone, she competed on JV all of last season and dominated the field. Her first year on varsity has been strong and she hopes to qualify for state during the Regional Meet on Tuesday.
How much do you train for cross country?

"I train every day, except Sundays – around six miles a day."

Who's your biggest motivation?

"My biggest motivation is probably my mother. I always try to do things for her because she's always so nice to me."

What do you do to prepare for meets?

"To prepare for me to always get a good night's rest and make sure to eat a good meal before my race. And I just try to be calm."

What do you do to stay focused during a run?

"I try to focus on myself more than the people around me, because I feel like the people around me don't matter. And I just say, 'Go fast. Don't slow.'"

How did you feel after you won the district meet?

"I was really happy after I won. I wasn't sure if I was going to win, but during the race I was like pushing it and afterwards it felt good."

What have been the biggest challenges and what have you done to try to overcome that?

"Last year I was on JV because I couldn't be on varsity, so I was winning all the time. And now I'm like not winning all the time and there's more competition. So that's been a struggle. But I just have to remember, you're not always going to be the best. You have to work hard to get that."

What has been your highlight so far?

"My highlight was probably when we went on an overnight trip to Dallas and I ran my fastest time."

What is your individual goal at region?

"My individual goal at region is to make top 8, which would let me go to state. And then I want to try to break the school record, which is 18:37."

How have you prepared for the next round?

"I've been making sure to get a lot of sleep. I haven't been running as hard just so my legs are fresh. And I've been trying to stay positive."
Leave a Comment