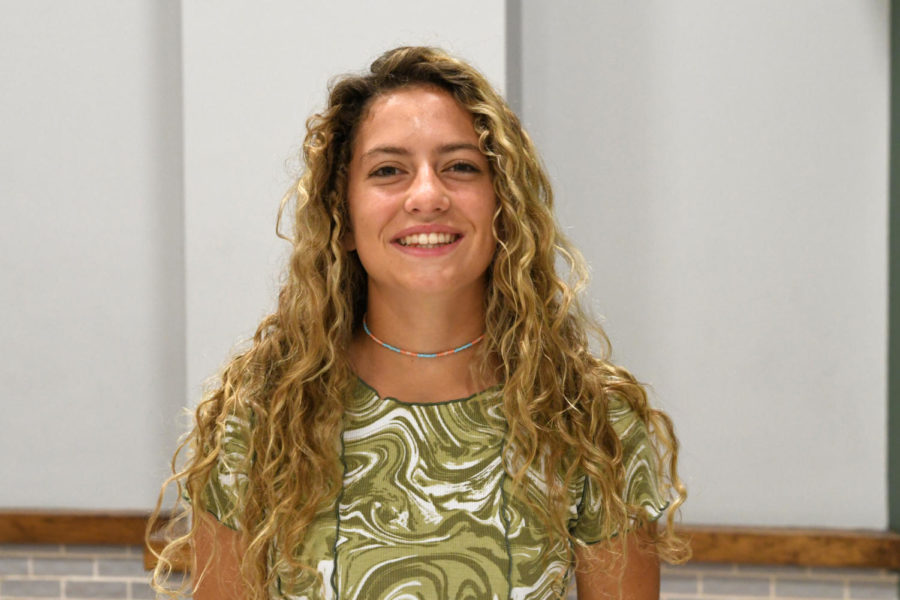 Allie Jorgensen, senior
 Senior Allie Jorgensen was running on her final mile-long loop at the Regional Meet when she collapsed on the course.
  "It was really hard for me to breathe and it was hard for me to see anything around me and everything kind of hurt," Jorgensen said. "I couldn't really walk at all."
Luckily, coach Kimber Watson was nearby. She saw Jorgensen collapse and helped pull her off the course. She helped get Jorgensen to a trainer for help. 
Aside from not feeling well, Jorgensen worried that she would be the reason her team might not advance past Regionals. In cross country, the top five runners earn points. The sixth and seventh runners help displace point earners from other teams. 
Jorgensen expected the race to be close and knew the team needed help from every runner. However, relief hit her when the team found out 30 minutes later they had narrowly placed fourth and advanced to the State Championships. The defeated Frisco Reedy by just four points to claim the fourth and final spot in Region II.
Jorgensen said she is focused on improving and is extremely excited for the State Meet on Saturday. 
"I've been working so hard these past few years and so being able to go to state is such a big accomplishment," Jorgensen said. "It's just gonna be such a great experience for us all to be there."