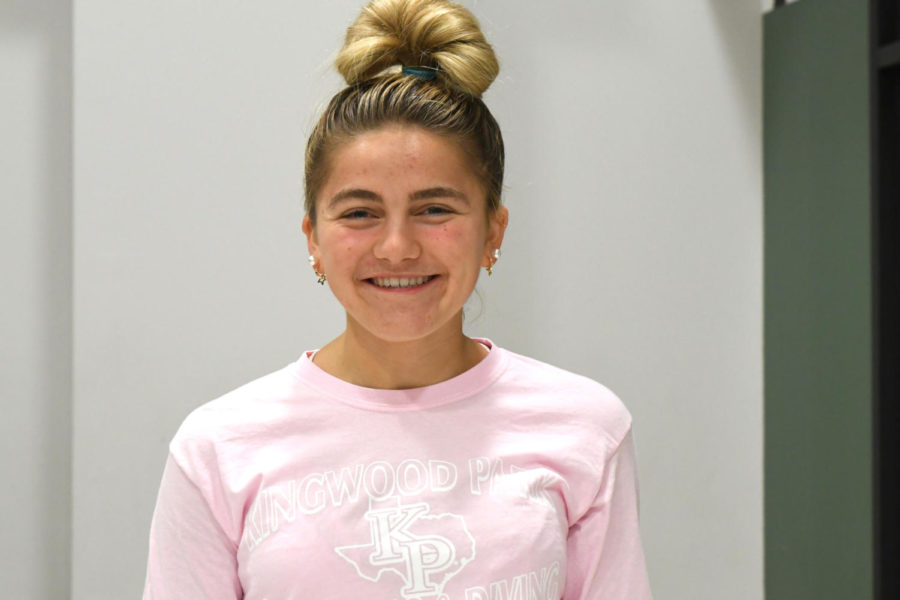 Lucy Foltz, sophomore
Sophomore Lucy Foltz has been dreaming of going to state since her 7th grade year. Last year, she was on JV due to being a transfer, so this season is a big deal for her.
"I'm really excited about it because I've been dreaming about State since last year," Foltz said. "Since I'm a transfer, I had to be on JV, so I didn't have the opportunity to be on varsity. And now that I am, I'm really excited."
Foltz was very nervous going into the Regional Meet. She knew that the stakes were high and could have been the end of the team's season. The course had changed due to weather the day before. It was muddy and challenging, as well as half a mile longer than expected. 
Foltz, as well as the rest of the team, was ecstatic when she found out they had advanced. She placed 9th out of 150 runners. Coach Cody Cook tells his team to "finish on empty," and Foltz said she did exactly that. She wasn't feeling too well on the day of the race, but pushed through with the help of her team.
"We're all really close with each other, and we all like to support each other," Foltz said. " I think us cheering each other on, hyping each other up before the race has really helped."