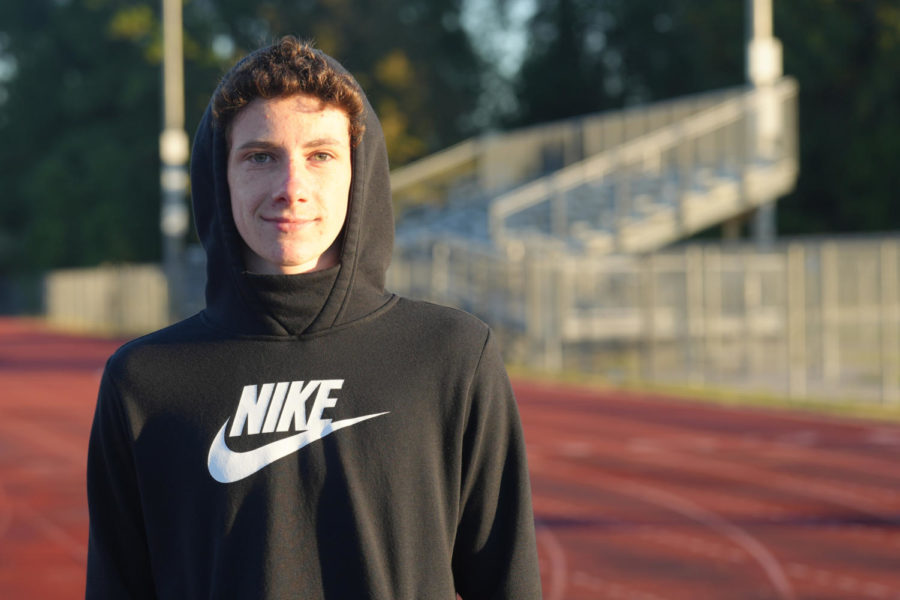 Clay White, junior
Junior Clay White, a first year varsity runner, was filled with excitement after finding out that he and some of his teammates had qualified to participate in the UIL 5A State Cross Country Championships. 
"It took about like 30 minutes or an hour to get our time or our placement," White said. "And after that, we were all just so happy."
Making it to the State Meet is a common goal for plenty of cross country runners in Texas; and for White, it's become a reality. White gives credit to the team's strong bond for aiding the boys in their placement at Regionals.
"We all just love each other as brothers and we can push each other throughout the race and before the race," White said.
As his focus now shifts to State, White said he knows that the State Meet is full of excellent runners and plenty of competition. To combat the challenge of it all, White plans to increase the intensity of his training to have a chance to really prove himself at the meet.
"I'm going to train harder than ever," White said. "I'm gonna try to keep up with people that I haven't been keeping up with and really push myself harder than I ever have."