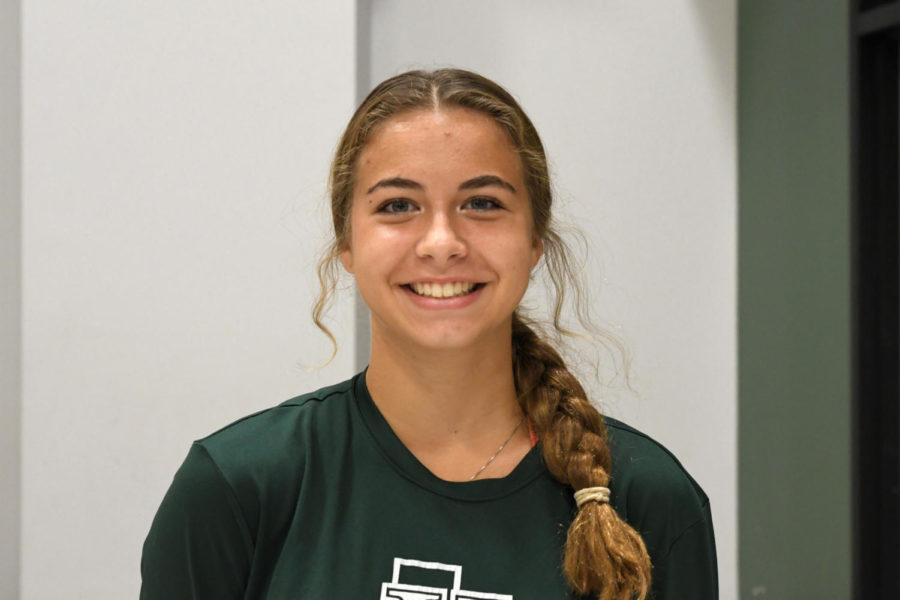 Isabel Monks, junior
For the past three years, junior Isabel Monks has been striving to become one of the best runners, not only for herself but for her team as well.
"I was definitely really nervous (at Regionals) because we were running for something, and we had higher stakes," Monks said. "I really wanted to do it for the seniors, I have run with them for all my three years here, they really deserved this."
Monks and the other girls had been training for months, pushing themselves to the limit. 
"All the hard work we did since June is finally paying off and we're getting this big thing that shows all our hard work," Monks said.
Not only did the girls have to be at their peak physically, Monks said they had to be mentally tough as they advanced to the State Championships as a team for the first time since 2013. 
"In my head the entire time I was thinking, 'I need to do this for my team,'" she said. "It's really a mental race, you have to really think and let go and remember who you're doing it for."