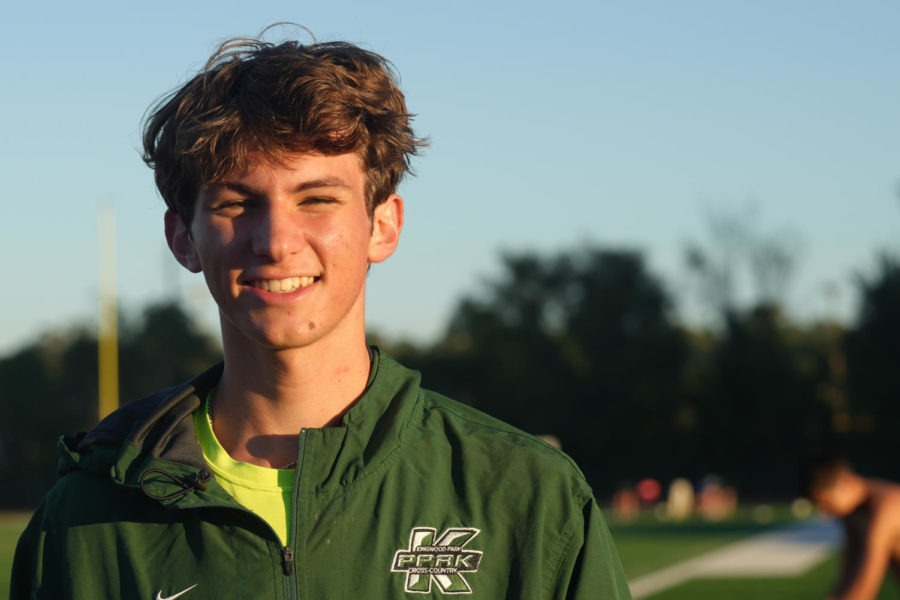 Elijah Moreno, sophomore
About a year ago, the cross country team fell five points shy of qualifying for state. Sophomore Elijah Merino promised Coach Chris Elliott that he'd bring him to State. A year later, Merino is making good on that promise.
"We've worked so hard for this all year long, and it is an honor getting to see all these boys make it to state," Merino said. "We trained our butts off and it really paid off."
The team overcame injuries to secure them the fourth and final spot in Region II ahead of district-rival Lufkin.
"We really put a lot of pressure on us and how we are supposed to do," Merino said. "You knew we were in the spotlight. We needed to do good. So it was kind of nerve-wracking, you could say."
Regionals was made complicated when the course the team practiced on was changed at the last minute because of weather. 
"I didn't know the new one because we had run the original one before," Merino said. "But the new one was just confusing. There was mud everywhere. It was real tight. You could only patch people out to certain areas."
Although the course was challenging, Merino said he felt like he was flying through it. His goal was to finish in the top 10. He did just that by securing the 8th overall spot with a time of 18:02.
As Merino shifts his focus to State, he plans to do what he's always done: pray, stretch, run and, overall, be healthy.
"I plan to start focusing really more on getting myself healed from any injury I have," Merino said. "Keeping my faith in God, and trusting Him that we'll do great. What's stopping Him from helping us now?"
Merino said everyone is trying to stay positive and keep the energy up.
"At Regionals, everyone was uplifting," Merino said. "Everyone was like, 'We got this, we're going to do great. We're going to do great.' Even though some of us may have been not feeling that way, we still said it. We still said we're going to do great because we knew that if any sort of negative energy came into us, that's how we'd run poorly, perform poorly."