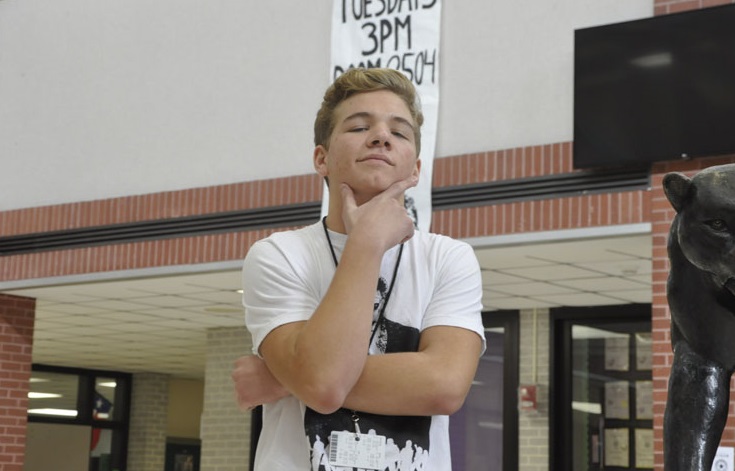 "I've always really enjoyed movies and art," - Jacob Maple, junior. 
---
When Jacob Maple grows up, he wants to be a director. Inspired by the 2002 "Spider-Man" movie directed by Sam Raimi, he would love to make movies in the genre of action/adventure. Maple especially admires superhero films. One of his favorite directors is Christopher Nolan, the director of the 2008 movie "The Dark Knight." Maple has already started doing
what he loves. He films and edits videos of football games and events with his family. He has even made a video of highlights of his dad's football team before he started coaching at K-Park. The number of films Maple has created has increased as he has gotten older. For now, his audience is limited to family and friends, but he hopes that one day his audience is everyone in the world.
---
- 
Lisette Harris
, Staff Reporter
Jacob Maple, Staff Reporter
Mar 10, 2017

Swim continues tradition of going to state

(Story)

Feb 02, 2017

Popular rapper Chief Keef arrested in Los Angeles

(Story)

Dec 13, 2016

Girls basketball strives to make 2016 season count

(Story)

Nov 17, 2016

Slideshow: Freshman give back at Day of Service 2016

(Media)

Nov 03, 2016

Inside the final moments of 2016 homecoming game

(Story)

Oct 27, 2016

Panthers debut new football helmets

(Story/Media)

Sep 22, 2016

Opinion: Kaepernick sits, but doesn't stand for much more

(Story)

Nov 09, 2015

Varsity football team is a young one

(Media)