Test your 'Home Alone' knowledge
Test your Home Alone Knowledge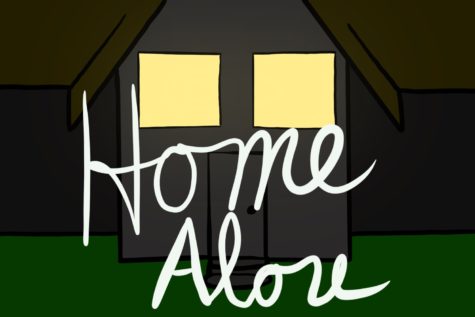 Loading...
There was an error. Please try again.
Home Alone was released in 1990, and ever since, has become a staple of the holiday season. It's a timeless classic that has stuck with anyone who has seen it. While the sequels also are somewhat celebrated, they failed to capture the same magic of the original.
Two years after the first Home Alone was released, its sequel was released and found Kevin and the bandits from the first movie in New York. A lot of people agree that this one captured the magic from the original movie, drawing people back to the theaters to experience the sequel of a lifetime.
However, a lot of people agree that after the second movie, the series went downhill. The third Home Alone movie was released five years later, failing to meet the expectations of people who enjoyed the first two. It starts with having an all-new cast, replacing Macaulay Culkin as Kevin with a new kid.
In 2002, they tried to reboot the series with Home alone 4, which just like No. 3, got met with mediocre reception, bringing people's expectations of the franchise down a lot. After the last two movies, people's expectations of the franchise were brought down so low that people thought it couldn't get any worse, but people who have seen the next one, agree it indeed got worse.
Home Alone 5: The Holiday Heist, was released in 2012, and was met with awful reception, with people saying this was the worst one of the franchise. After the fifth movie in the franchise was met with a horrible reception, the franchise took a hiatus of nine years, before releasing their next movie.
In 2021, Home Sweet Home Alone was released, being worse than the last three movies in the franchise, it is considered the worst movie in the franchise, having a 16% on Rotten Tomatoes, the lowest score the franchise has ever had. After the being around for 32 years, the franchise has had its ups and downs, and even though the last four movies in the franchise were received poorly, the first two are remembered fondly as timeless Christmas classics that will always be a staple of the holiday season.