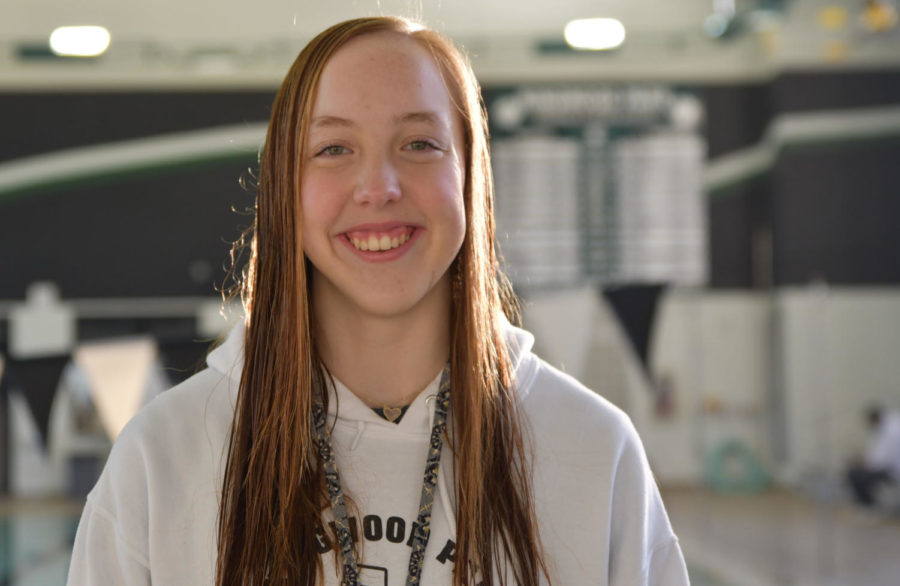 Cece Sullivan, sophomore
Sophomore Cece Sullivan started off her first year of high school strong as an alternate for state. However, she worked harder this year and qualified for state in all four events she competed in during regionals.
 "I really wanted to do my best in the events," Sullivan said. "I wanted to get better than or place how I was seeded, which I ended up doing for all except breaststroke."         
Sullivan competed in the 200 medley relay and the 200 free relay, where the team finished first in both. She also competed in the 100 breaststroke (1:10.22) and the 50 freestyle (24.96), getting 2nd in both.      
"I did better than I was expecting to do honestly," Sullivan said. "Overall, it was a really good meet."
The team means everything to Sullivan, and she is happy to have the opportunity to bond with them at state. She said she's proud her hard work and early practices paid off.
"[State's] gonna be a lot of fun with everybody," Sullivan said. "I'm just excited to actually swim in an event this year."