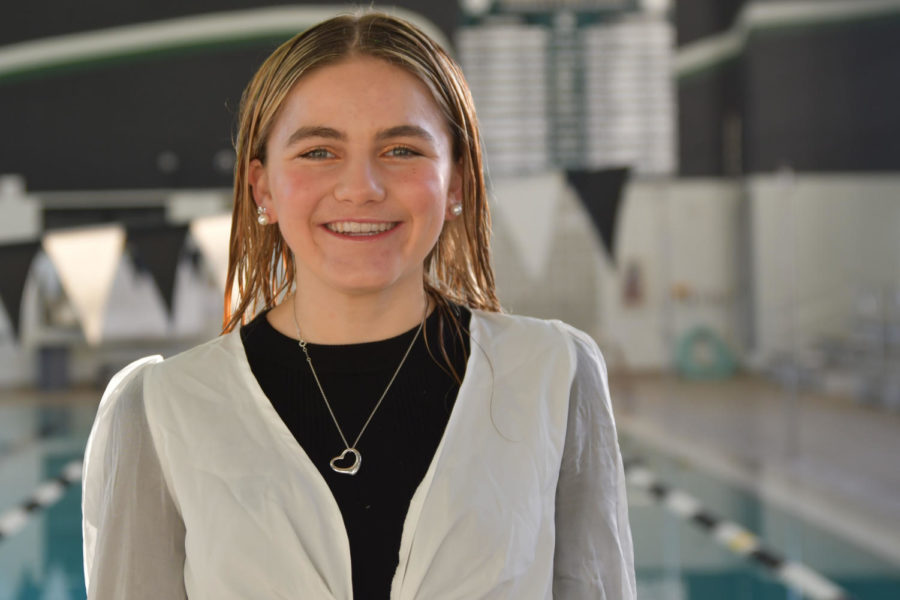 Lucy Foltz, sophomore
Just three months ago, sophomore Lucy Foltz was lining up to compete in the Cross Country State Championships. Now, she is preparing to cheer on her swim teammates as an alternate in the Swimming & Diving State Championships.
At the Regional Meet last weekend, Foltz raced in the 200 IM and the 100 backstroke.
"It was definitely a lot more stressful," Foltz said. "During prelims I didn't do that well because I was so nervous, but I did good enough to make it to finals."
Because of her experience competing on cross country's biggest stage, Foltz had an idea of what to expect. She knew it would be nerve racking but still fun.
"In cross country there's only one event," Foltz said. "You run, then you're done. You run the one time. For swim, there's so many events, and you have to swim in prelims and then swim again at finals."
Foltz made a good enough time in the 400 freestyle relay to make the state team as an alternate, and she cannot wait for the experience.
"I'm just super excited to watch all my teammates, because we have a girl in every single event, so it'll be non-stop cheering for me," Foltz said.