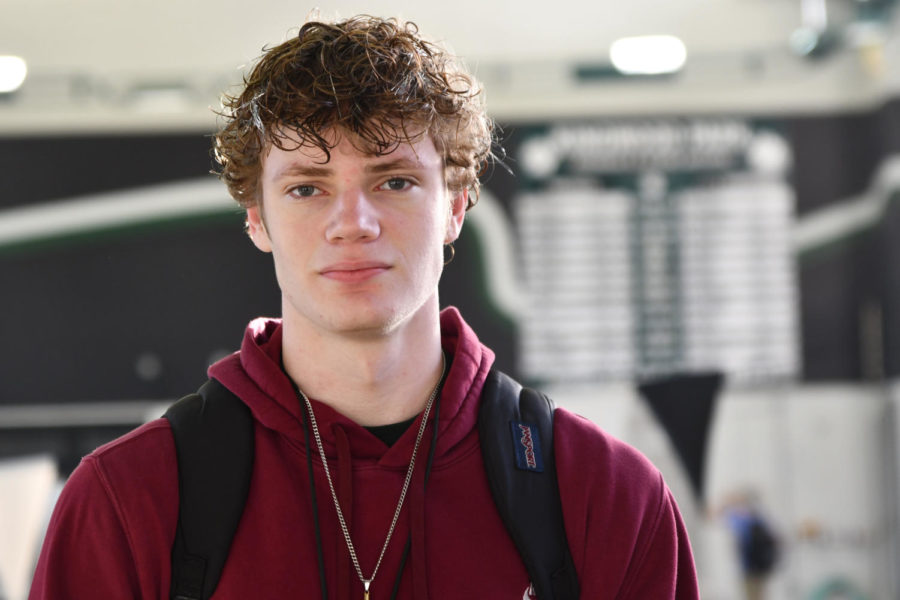 Chris Rosser, senior
After reaching the State Championships in swimming his first three years of high school, senior Chris Rosser was more confident than nervous at last week's Regional Meet.
"I was kind of just calm and relaxed," Rosser said. "I know what to do, I've been here and done this three times before, so I was very relaxed."
The regional meet was different than last year but Rosser knew he would be fine. For his individual events, he swam in the 50 and 100 freestyle. 
He won the 50 freestyle with a time of 21.07. He took third in a time of 46.50 in the 100 freestyle.
"The 100 free went well, it was one of the best times at the meet," Rosser said. "I didn't automatically qualify because just the top two go (to state), I got third. We had the fastest region in the state for 100 free, so I ended up getting called up."
Rosser also helped lead the 200 freestyle relay to a gold medal and the 400 freestyle relay to a silver medal. Both relays advanced to state as well.
Rosser worked hard this whole year to improve and make it back to state to represent the school and his team. 
"Representing your school at the best of the best levels in the state is something that you really feel proud of, and I think it's a great goal for any sport," Rosser said.