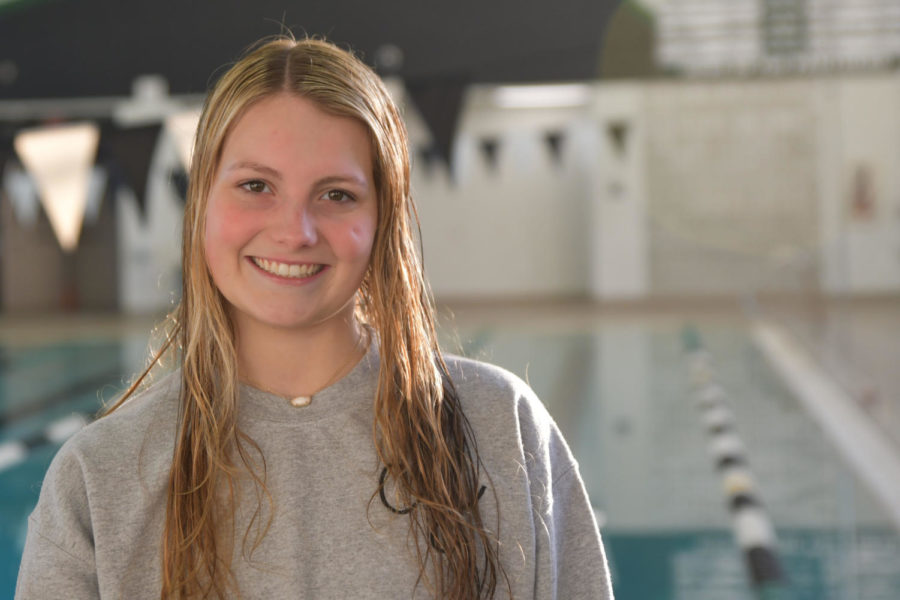 Carlie Solomon, senior
Senior Carlie Solomon dominated her events at the regional meet last week. She took home three gold medals and one silver. The four-time state qualifier is ready for her final high school swim meet.
"I feel accomplished," she said. "I wanted to go to state as an automatic qualifier, and I did that."
Even though Solomon has been to state all four years, she is especially proud of her work this year. She is attempting to beat her 7th place finish in the 200 freestyle at state last year. She also qualified for state in the 400 freestyle relay, 100 freestyle and the 200 freestyle relay. 
Along with her four events, she cannot wait to cheer on her teammates.
"I was really proud because this is probably the first time in my four years of high school that 10 girls have qualified," Solomon said. "This is the first year we've had a girl in every event except for diving. We've never had that before."
With her fourth and final chance to leave another mark at the State Meet, Solomon cannot imagine being there with a better group.
"These girls are my close friends," Solomon said. "I've gotten to know them these past four years. Being a senior and leading the team is really good."