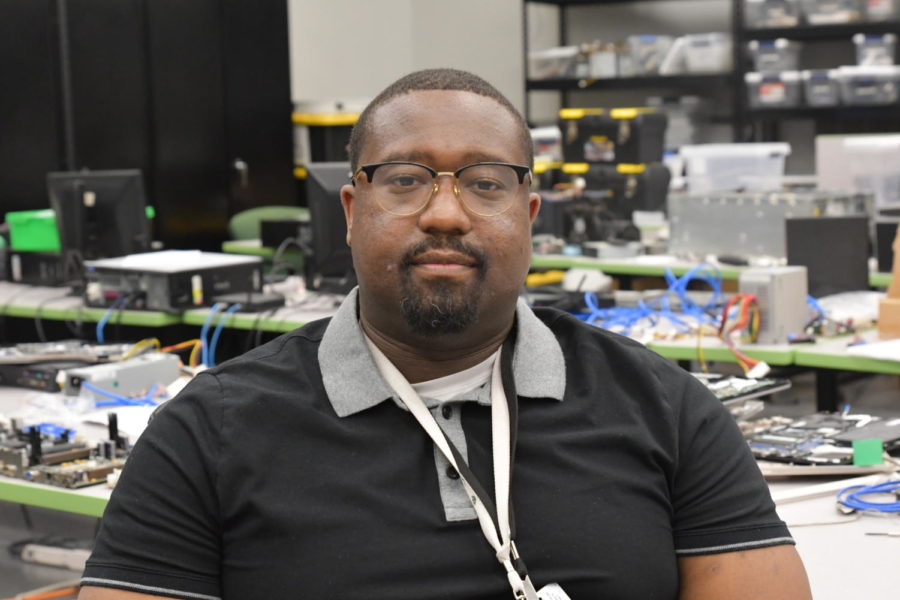 Jonathan Nicholson, teacher
Jonathan Nicholson has been teaching for three years and joined Kingwood Park two years ago. He teaches Computer Maintenance, Computer Science and CISCO Networking. He became passionate about teaching because of the difference he saw he could make in this generation. 
"You guys are our future," Nicholson said 
Nicholson grew up with a loving father, who provided him stability and support throughout his childhood. 
"My dad because I watched him work 15 hour shifts for 42 years," Nicholson said. "I never hit a light switch and lights didn't come on. I never had a day where I was hungry, I always knew he was coming home."
Not only does Nicholson look up to his father, he says he also looks up to Civil Rights activist Malcolm X, not because he was perfect but because of his growth. 
What does Black History Month mean to you?
"It's bittersweet, because to say that, there's a line and there is a separation between Black history and American history when they should be one. At the same time, I appreciate the willingness for them to explore our culture and our story."