Best Buddies Friendship Walk makes lasting impact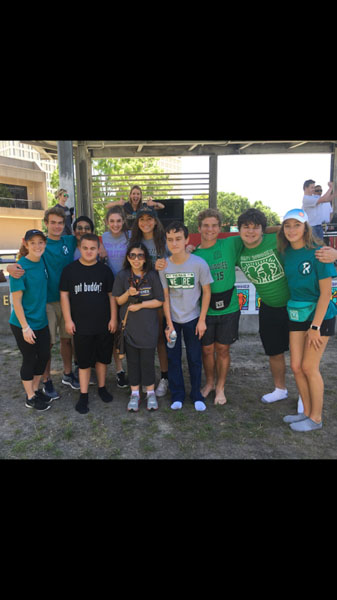 Kingwood Park was awarded Houston's Best Buddies Chapter of the Year at the Best Buddies annual Friendship Walk on April 9 at the University of Houston..
    "Winning Chapter of the Year out of the whole Houston area was a huge accomplishment for our whole school and especially for the program," Best Buddies president Charlie Brenner said.
    Winning Chapter of the Year was not the only positive that came out of the walk. Kingwood Park also helped raise $6,936 for all the chapters in the Houston area.
    "We raised a lot of money and we can't thank you enough to everyone who helped us because this is a great cause and it's amazing to see how many people care about the program," junior Best Buddies officer Brock Forbau said.
    Though money was raised and Chapter of the Year was won for the program, nothing was more exciting than seeing the buddies build special bonds with each other.
    "My favorite thing is all the people you get to meet — whether they are buddies or not, and all of the joy Best Buddies brings into people's lives," junior Best Buddies officer Courtney Blanchard said.
    This event gave buddies from all over the Houston area a chance to make new relationships with people they may have otherwise never met.
    "The buddies love the event because they get to walk around with their friends all day and meet new people from all over Houston; and it just really brings the whole program closer together," Brenner said.
    This year's walk was a huge success for the Houston chapter and KPARK's program.
    "This year's walk was great and I highly recommend more people joining the program because I think you will end up loving it just like I did," Forbau said.