Add final season of Game of Thrones to must-see list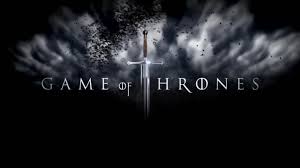 For Game Of Thrones fans, it's been a very long wait for the eighth and final season of the show that has captured millions of viewers each year.
Season 7 concluded on August 27, 2017, and the critically acclaimed series took a year off in 2018. But, to the pleasure of its diehard fans, it will be returning in early 2019 for its final six-episode season. Nothing has been confirmed yet, but the season is rumored to start in April.
Game Of Thrones is viewed as one of the greatest shows of all time, ranking second in the highest rated shows on the Internet Movie Database (IMDb). If you haven't seen it, you still have several months before the final season starts to get caught up.
With an HBO Now subscription, you can get caught up in time to watch the conclusion of one of the greatest TV shows ever made. I've been watching the show for a couple of years, and if you could look past the vulgar and inappropriate parts, it is a phenomenal show and I am ecstatic to see it conclude in 2019. Initially, I didn't think I would like it because I thought the mythical setting and theme wouldn't resonate with me, but after I watched the first few episodes, I came to the conclusion that the acting, writing, plot and drama keeps you on the edge of your seat, and is second to none, making Game of Thrones a favorite to watch on TV.