Video students create new content to share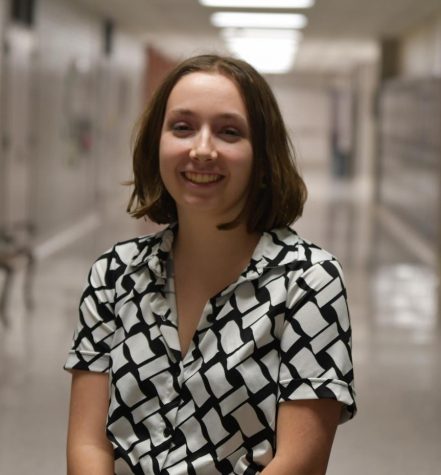 More stories from Blanca Cantu
Sophomores and freshmen no longer know of the news show that aired every six weeks from the advanced audio-visual students. Juniors and seniors still remember KPark News, however. While it had more entertainment than news, the shows were something students looked forward to on Fridays during den, a homeroom class held on Fridays only. Instead of studying, students sat and watched the show packed with skits.
A-V teacher Jason Watson helped develop the show in 2008, and he watched it die when flex hour replaced den last year. His students tried to show it on the TVs in the commons, but they quickly discovered it wouldn't work without audio.
For Watson, ending KPark News removed a lot of stress. While the students created most of the content and edited the videos, Watson had to make sure everything was school appropriate.
"You want to be on the cutting edge and sometimes you step over that edge," Watson said.
For seniors Josuah Figueroa and Pierce Dietrich who joined AV as freshmen, losing KPark News was something they took pretty hard. They only had their sophomore year to participate.
"Sophomore year was probably one of the most fun years," Figueroa said. "Then junior year, it hurt really bad, because a lot of people were unmotivated [to create videos]."
They did, however, manage to get their motivation back to create films for UIL. Dietrich's film, Perfection, reached the state semifinals. The students also made sports videos for the school, such as last year's volleyball intros and videos for companies such as Pathway Training.
The loss of the show has not hurt their program's numbers. The classes have actually grown, attracting kids by encompassing so much of what the film industry has to offer. After all, students such as senior Elijah Monks plans to become a screenwriter while Dietrich is more interested in the business side.
"We are doing a better job at getting the information out there at the middle school level of what's available," Watson said. "I recruit harder now. Over the last 10 years we have learned that we have to recruit for our programs."
Despite their success in those areas, Watson and the students still try to find ways the program could become more visible for the student body. Watson's main idea was to set aside time on certain Fridays in classes so students could stop and watch what they have done, similar to den.
"
We are doing a better job at getting the information out there at the middle school level of what's available. I recruit harder now. Over the last 10 years we have learned that we have to recruit for our programs."
— teacher Jason Watson
However, he realized that it wouldn't be reasonable since learning time is important. His students said posters with barcodes could be hung all around the school, helping kids find the newest show each time it is uploaded to YouTube.
"We were saying that maybe there can be posters and a QR code and you could watch it that way but I feel that no one would want to watch it," Dietrich said.
However, students like Dietrich have been able to find opportunities within the program even after his fun times working on KPNews. Over the summer, he managed to land himself an internship as a production assistant, where he helped out behind the scenes on an episode of a show called Fifth Ward.
When it comes to how they want to play out the year, they plan to put much more work into their UIL projects, for last year they waited till the last minute to begin them. One of them being a more refined version of a documentary they did for English last year, Carts Against Humanity that explored if someone's human decency could be measured by if they put their grocery carts away properly. Also, they are attempting to put together a documentary about robberies that took place in Kingwood back in 1999.
"There was a string of robberies in '99 and it was Kingwood High School girls that did it," said Dietrich. "It's a stretch but we are trying to get the four girls [to interview]."
At the moment it is unclear if they will be able to pull off the documentary, but they all seem to be content with their topic and as long as they can score their interviews. The AV program may no longer have KPNews to show the students; and although some still wish they could do it, at least they can now focus more time on getting their work in competitions.
Also, the students are in the process of starting an Instagram account that would also include a link to their YouTube channel called The Park Show. For now, YouTube will just house their KPark News videos from previous years. The goal is to be able to add more videos, however. It isn't necessarily an official school account since they want to have creative freedom, but it will have a lot of the content the program produces.
"It won't be a full KPARK news but we will probably upload weekly [on Instagram] — just short little things [videos] to show what we do," Watson said.
Leave a Comment
Your donation will support the student journalists of Kingwood Park High School. Your contribution will allow us to purchase equipment and cover our annual website hosting costs. The journalism program at Kingwood Park is funded solely from student sold advertisements and community support.