Foreign Exchange students return home early
Foreign exchange students Cindy Schiller, Mariu Bertolo and Clara Schulze spent their junior years at Kingwood Park. The girls were supposed to fly back to their home countries in early June, but nothing worked out quite as planned. 
"At first I wasn't worried; I didn't have much information and I thought it was just like a flu — wash your hands and that's it," said Bertolo, who was born and raised in Madrid, Spain. "[I thought] it wasn't lethal unless you had a really weak immune system."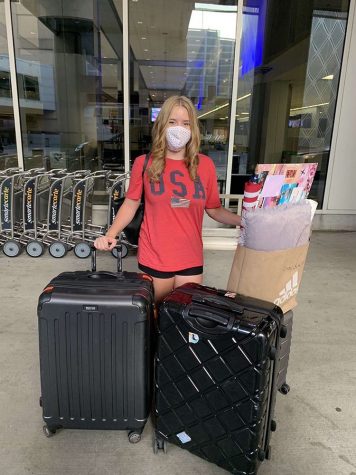 Schiller was the only exchange student in Kingwood during the pandemic until May 4, when she was finally able to travel home to Germany. She had spent much of the past few weeks talking to her friends and family both in Kingwood and in Germany on FaceTime and over text. She often worried about her family thousands of miles away.
"My parents are worried about me especially [because] I'm so far away from them in this crisis and because I have to fly back earlier," Schiller said. "By going through airports and getting on an airplane, I can risk getting the virus and bringing it back to my family, [and if] something were to happen to them, it's not like I can be there the next day."
After her parents told the exchange program they wanted her to return home, Bertolo was able to travel back to Spain in late March. The junior had only two days to pack up and say her goodbyes.
"My host family was so nice and drove me to my friends' houses so they could write on a scrapbook I had and I could say goodbye," Bertolo said. "We had to keep the 6 feet distance, and it was so hard seeing all my friends and not being able to hug them one last time."  
Upon arriving in her home country, Bertolo was confined to her bedroom for two weeks to protect her family from anything she might have come in contact with while traveling.
"I could only go out to the bathroom," Bertolo said. "They brought my food to my door and had to disinfect everything I touched just in case I got the coronavirus at the Chicago airport."
Schulze was already back home with her family in Germany when she first heard about the coronavirus. The junior had traveled home in early January for medical reasons.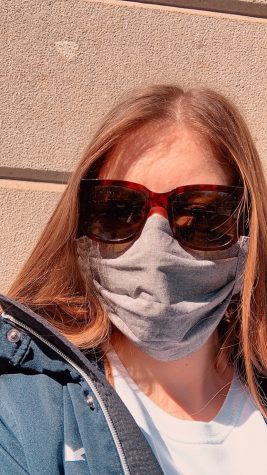 "Germany started closing schools and telling people to work from home if possible very early to try and get control over the coronavirus," Schulze said. "For quite some time we weren't really allowed to go outside — just for groceries or doctor's visits — and all concerts and other big events got canceled. I'm really glad that I got home before the coronavirus started [to spread] because now I don't have to be in quarantine or fly home during this time."
The U.S. leads the world in coronavirus cases with almost 1.2 million people diagnosed and 68,285 deaths, according to data from Johns Hopkins University Center for Systems Science and Engineering. Spain is second with 217,466 coronavirus. They have 25,264 corona-related deaths. Germany ranks No. 6 in the world with 165,745 cases. Their death toll is at 6,866.   
Throughout the world, people are doing whatever they can to show appreciation for the healthcare professionals and essential workers during this time. Bertolo said the same is happening in her city of Madrid.
"It is really nice because at 8 p.m. everyone comes outside to their windows or balconies to give applause to all the doctors and nurses," Bertolo said. "It has been going on since the first day, and it is just beautiful seeing everyone joining together to do something like that."
Even under uncertain and stressful circumstances, the girls are able to reflect on their time in Kingwood and cherish the memories they made. 
"I have [gained] so much knowledge, but mainly I have made amazing friends," Bertolo said. "[I met] people who are incredibly brave and generous, so much indeed that they chose to be my friend, to open up to me and to trust me, to get attached even though I was going to leave. People who always were there to cheer me up and made school so fun. I have gained their friendship, and just meeting them I know this year was worth it."