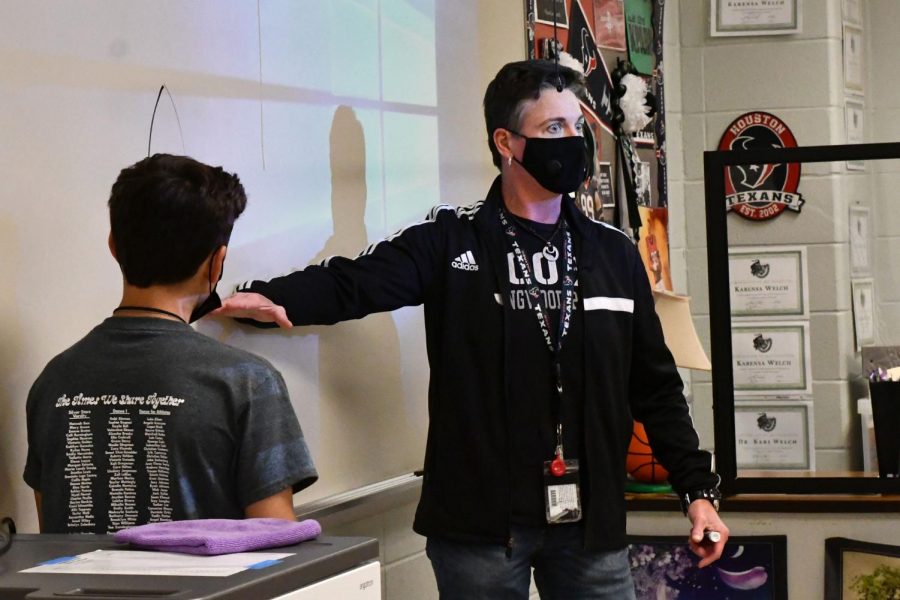 Dr. Kari Welch, biology
From teaching high schoolers during the day and college students at night, Dr. Kari Welch is constantly working to help her students succeed.
She really tries to help her students get the most out of their biology lesson. She sets up classes like tutoring sessions so students can get the most out of the class. She also has her classroom open for questions or a quiet work space every Monday and Tuesday. 
"Be there, B lunch, for biology," Welch constantly reminds her students.
She makes the classroom into a fun interactive environment, and always keeps her students engaged. Her fun energetic nature and her simple ways to remember things she always puts her students in the best place to succeed. 
She manages to make the most out of her classes by starting with a warm-up reviewing the day before and ending by quizzing her students in the final five minutes. She tests our knowledge and asks her students what they know, making them think back about everything, effectively causing them to review everything and make them feel prepared. 
Dr. Welch doesn't just teach biology she coaches it. She starts her class with warm-ups to make sure we are prepared to perform to our greatest potential at the next "game" – or test. 
She always expects more, encouraging students to go above and beyond. She has high expectations and makes students want to meet them. Every minute of the class period is spent learning from the minute a student sits in their seat to the moment class ends and the music starts playing. 
Every day is spent learning something new or reviewing for the test. Students will always leave her class feeling more knowledgeable. Even though Dr. Welch may seem very serious at times and threatens to give pop quizzes a couple times a week, her class is always fun and never dull.