Birthday provides celebration of culture
October 9, 2021
Senior Kaitlyn Gonzalez celebrated her culture when she turned 15 with a quinceanera. A quinceañera is a celebration of a girl's fifteenth birthday. The tradition originated in Mexico and it is celebrated by many young women of Latin heritage. 
"I didn't know I was going to have one," she said, "but maybe a year before I turned fifteen I was like, 'I actually do want one. It seems fun.'"
For her quinceañera, Gonzalez had a professional choreographer to help guide her and her court through the dances. Gonzalez's court was composed of family and friends. There were around five dances total and it took six months to prepare for the celebration. 
"I actually ended up dancing with the choreographer," Gonzalez said. "We did cool tricks and he flipped me around. Because I have dance training, he realized I could pick things up quickly."
Gonzalez is a Silver Star and has danced since she was young. She has learned many dances from many different choreographers but her quince was different. It was special. 
"It was a fun experience," said Gonzalez, "I'm pretty used to it being a competitive dancer… but it was fun to branch out with different styles of dancing. It was more culture-style dancing."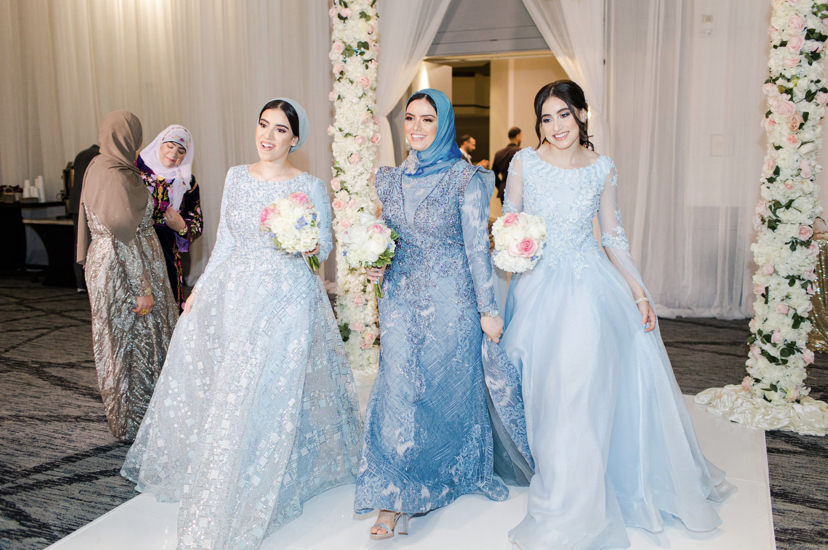 Wedding dance highlights summer
Junior Meraa Husainat celebrated her culture this summer during her brother's wedding. The traditions that were incorporated in the wedding originated in Jordan, through Arabic culture. 
"Our weddings are not just like a reception… our dancing is different," Husainat said. "It's more enchanted."
At the wedding, Husainat participated in an Arabic dance called dabke, which combines circle dance and line dancing.  Dabke is usually performed at weddings and other special occasions. The dance follows the beat of a fast-paced song. Usually, a man leads the dance; but, because it was her brother's wedding, Husainat held the honor of leading. 
"I changed into a suit just like all of the guys," Husainat said. "Because the girls wear ballgowns and big dresses, being able to change and dance was nice because I was the only girl doing it." 
Husainat said celebrating her culture and incorporating it into her daily life makes her feel good. She is proud of where she comes from and she loves being able to share that with the people in her life. 
"I feel like it's really unique," Husainat said. "It's different. It's fun."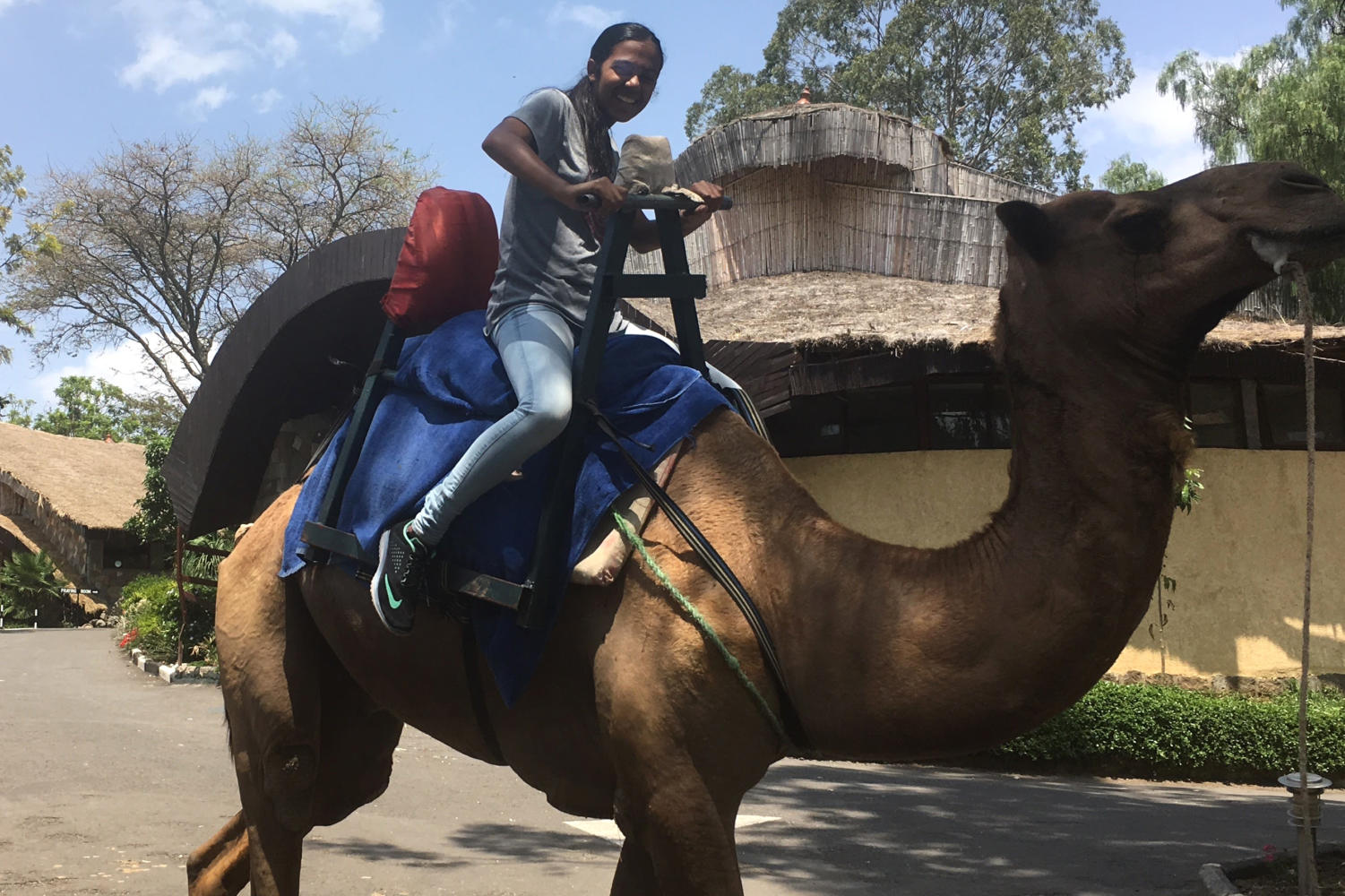 Guillen enjoys learning adventure
Senior Lexi Guillen took a six-week trip to Ethiopia one summer to visit her extended family. While she was there, she learned what it was like to be completely immersed in her culture. 
"[I went] to see family and to learn more about my culture," Guillen said. "I didn't know much about it until this trip because it was something I had kind of been pushing to the side. Since I am biracial, I focused on my Mexican side but then going to Ethiopia, it was good to [learn about my other side]."
Guillen said that the trip was very meaningful to her because she was able to learn more about where she came from. She was able to meet family she never even knew she had and experience a whole new part of the world. 
"You can go your whole life without even knowing about a certain part of your family existing and [being able to] have conversations with them in their own language, it's very meaningful."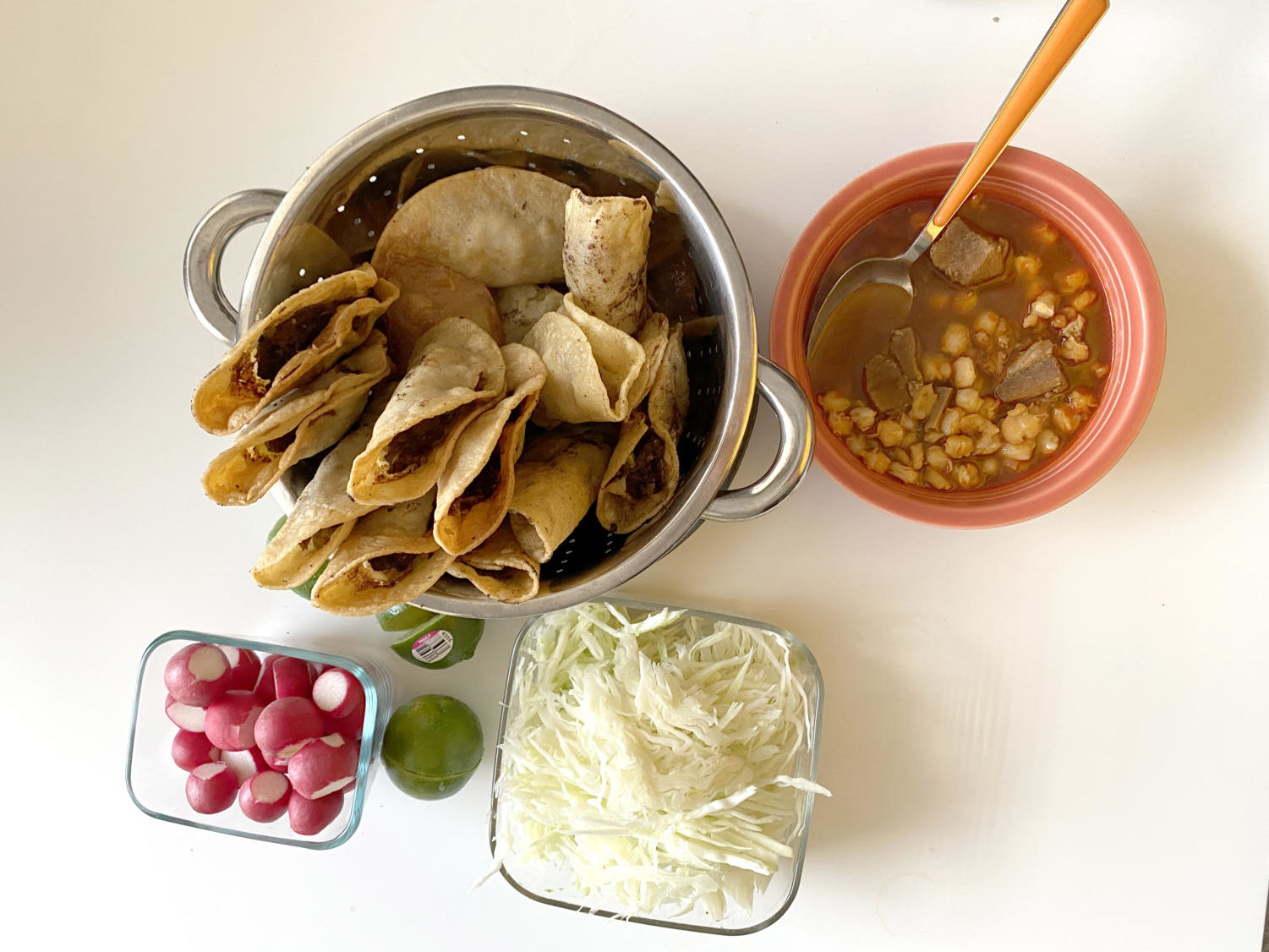 Special foods keep cultures alive at home
Food plays a prominent role in many homes, keeping alive traditions and passing down recipes from one generation to another.
CHILAQUILES, Latin America
"It's tortilla chips with tomato sauce and cream and cheese and a sunny side egg on top of all the chips. It tastes amazing. It means a lot to me because it's a tradition in our family to make it every Sunday, and it's been passed down for generations. I don't have a specific moment that stands out but there have been some good moments where our family puts our arguments to the side to eat it together."
Andrick Lopez, 10
GYOZA, China
"It's a type of dumpling that contains pork and leek. It's really an amazing taste on your tongue, everything is homemade starting with the dough and whenever you bite into it, juice comes out from the pork and it's absolutely delicious. It means the world because it's coming from my grandma's hard work and that's how she gives her love to my family and I. As a kid I used to try and help my grandma make it. I was horrible at it, but she would set aside a piece of dough and I would put a peanut in it and play with it. As I got older I tried to learn how to properly fold it with my grandma."
Kelly Tao, 11
EMPANADA, Colombia
"It's a crunchy bread layer on the outside and beef and potatoes in a sauce in the inside. My grandma makes it when she's in a good mood, so every few months. It means pure happiness and comfort. It's the best thing you want to come home to from a school day. One day my sister cried when eating it because she woke up from a nap and it tasted so good. She just bawled her eyes out."
Camilla Escobar, 11