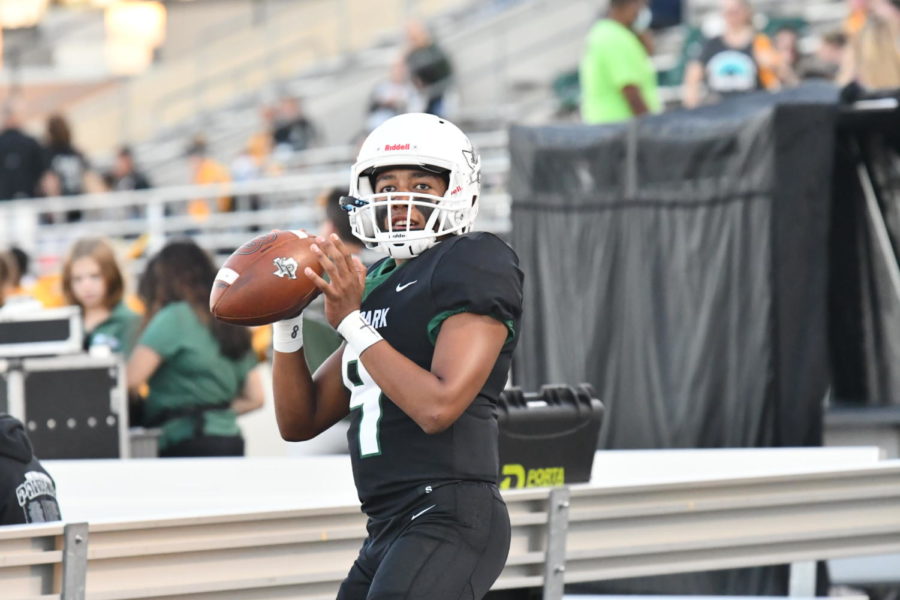 Sims takes advantage of opportunities at QB
Jaxon Sims has been impressing people with his arm since he was 4 years old. The junior has now grown to be the starting quarterback of the varsity football team.
"I remember my brother was at a University of Texas football camp, and me and my dad were just throwing a football on the side while he's practicing," Sims said. "I remember Major Applewhite, who was the quarterback coach and offensive coordinator at the time at Texas, he was grabbing all these other coaches and telling them to look at me throwing. I was like 4 years old throwing like a good spiral and they were all looking at me."
Sims was one of two choices for starting quarterback this year, the other being Patrick Overmyer. The two were in a quarterback battle, alternating games to see who would ultimately earn the spot. However, Overmyer, who also plays receiver, was injured and is now unable to be the quarterback. That opened up the full-time job to Sims.
Sims doesn't just play football. He uses his athletic abilities to play basketball, lacrosse, and track as well. He didn't play on varsity as a freshman, but got to suit up and travel with the team.
"My best memory playing football honestly was last year as a freshman," Sims said. "I got suited up. I didn't play any on varsity, but honestly it was just traveling with the guys, experiencing varsity level football and building relationships with the older guys. It was just so much fun to watch."