Inspired by her own adoption, sophomore impacts those in foster care
After a six-hour work day in Daytona, Fla., sophomore Arrie Shockley and 15 other exhausted teenagers ran across the street to 7-Eleven. They bought all the snacks they could afford and made their way to the beach in their best clothes for pictures. With the sun setting and waves crashing, they talked about their week helping foster children. 
Shockley spent 10 days teaching local foster kids how to swim and lead them in art and play therapy. The trip through her church and HOPE Volunteer Corps seemed designed especially for her. On Saturday, Shockley will celebrate her adoption anniversary.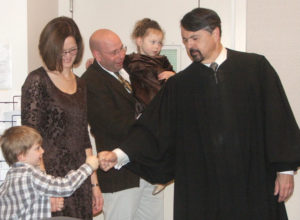 "I am so blessed to have been adopted," Arrie said. "I am so thankful for my family because without them I wouldn't have been given the opportunities I have had and continue to be given."
On Jan. 14, 2006, Arrie was born in Seattle, Wash., and immediately placed into foster care. Her birth mother already had three kids and was deemed unfit by the state. Arrie was sent to a long-term foster home with Bill and Michelle Shockley. 
"We were ready to start the adoption process immediately but it got complicated," Michelle said.
The adoption process had to be restarted twice due to complications with Arrie's birth parents. 
"My parents are really patient," Arrie said. "Especially when you have to go through something where you have to wait three years for a kid and most people only have to wait nine months." 
The complications increased in 2009 when Bill Shockley accepted a job in Texas. They had to move by Dec. 18, but they had no assurance Arrie could move with them. 
"We had the whole church praying for us," Arrie said. "They were about to give up." 
Finally, on Dec. 11, 2009, the Shockley parents got a call saying Arrie's birth parents had signed away all custody rights. Arrie was officially adopted on Dec. 18. They moved to Texas the next day. 
"It was great because I was out of that situation, but it was confusing with that much change," Arrie said.
She has always known she was adopted. Due to her open adoption, after moving she was still required to see her biological parents once a year. At 5 or 6 her biological dad stopped showing up, but her mom was always there.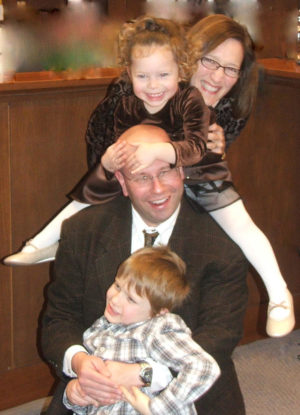 "It's really hard, especially for the kids," Arrie said. "I remember being very confused about who was actually my mom and my dad because there are four people telling you to call them mom and dad."
At 13, Arrie had the option to cut all lines of communication with her birth parents. 
"My [adoptive] parents didn't really want me to just because they wanted to keep that communication line open but I felt like that's what I needed to do to kind of learn about myself and grow up a bit and not be surrounded by that," Arrie said.
So, Arrie called her birth mom and said they wouldn't be talking for a while.
"I think it was the best decision to give us space and time for me to focus on my friendships and to just live with my family who takes care of me," Arrie said. 
Michelle has become Arrie's best friend and someone she looks up to. 
"If you've ever seen Gilmore Girls, that is our relationship," Arrie said. "When we argue, we argue like sisters. I love her so much."
She also has a lot of love for Bill Shockley.
"He's a softie, like such a sweetheart," Arrie said. "He never fails to make me know that I am worth it."
After the move to Texas, the Shockley's would always ask Arrie what she wanted to do and then put her in activities she requested. Swimming was never optional though.
"
[Swimming] was more of a therapy for me because it came at such a monumental point in my life. It's just so much fun. It's quiet. When you're under the water it's just you."
— Arrie Shockley, sophomore
"When it came to swimming lessons I didn't even ask, I just put her in there because her life was at stake, the little daredevil," Michelle said. 
Arrie instantly fell in love with swimming at 4 years old. She started competitive swimming later on and is on the varsity swim team now. 
"It was more of a therapy for me because it came at such a monumental point in my life" Arrie said. "It's just so much fun. It's quiet. When you're under the water it's just you."
Shockley wished to spread her passion with others. Being able to teach swim lessons to foster children over the summer was perfect and actually strengthened her love for the sport.
"Seeing the smiles on their faces and the love they have for the water is something you sometimes lose at a 5 a.m. practice every morning," Arrie said. 
She not only taught the kids how to swim and boogie board but also talked to three siblings about starting the adoption process. At their age, they had to make it known they wanted to be adopted. Through Arrie telling her story to the siblings they decided they were ready. 
"[Their foster dad] came up to me on the last day and was like 'I want to personally thank you for working with my kids. Now they are talking about wanting to be adopted and I've been fostering them since they were young'," Arrie said. "It was so powerful."
She hopes to adopt children in the future and let people know that adoption is needed. 
"There are people who are 18 and have never had a home and that's not their fault," Arrie said. 
Leave a Comment
Your donation will support the student journalists of Kingwood Park High School. Your contribution will allow us to purchase equipment and cover our annual website hosting costs. The journalism program at Kingwood Park is funded solely from student sold advertisements and community support.