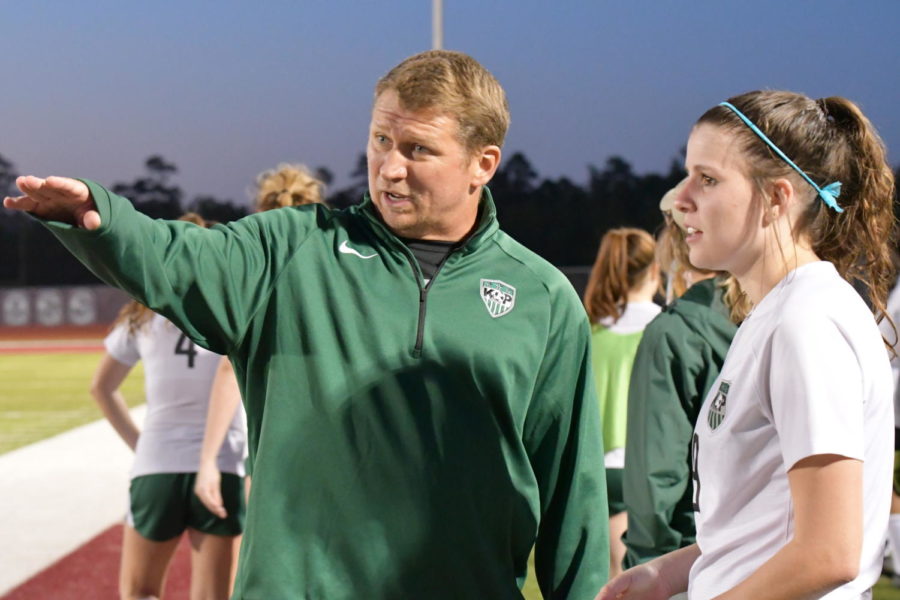 Luke Gorney, teacher and coach
Coach Gorney is the soccer coach best known for his headers in soccer.
During the beginning of soccer, coach Gorney would push the girls in his soccer class to the max. He always had us run lines and do some serious weight lifting. A few girls even got sick because of how much Gorney pushed us.
There was one time we ran three miles and none of the girls were really prepared for it. During the run, we all were leaving a sweat trail because it was hot and humid. It was miserable. But if you looked in the back of the line, you could see coach Gorney running with us.
Gorney always treated the girls with respect and was always nice with a big smile on his face. During challenging games, he always looked at the bright side. Even during his bad days, he may not be as smiley but he is always willing to help the girls with the drills we are doing. After some time, I realized that he always pushed us because he wanted us to be more ready than he was.
You can tell all he wants for the girls is to be successful and accomplish their goals. During a drill, I was struggling with a corner kick because of my form. Gorney pulled me aside and told me the things he noticed about my kick. He made sure I understood what he was trying to say. Over time, I started to get better at corner kicks.
Gorney always tells his players to take stuff seriously. We can goof around for a little bit but when the time comes we need to focus. Gorney is really selfless when it comes to his students and athletes. He is the best coach I could have asked for this season.