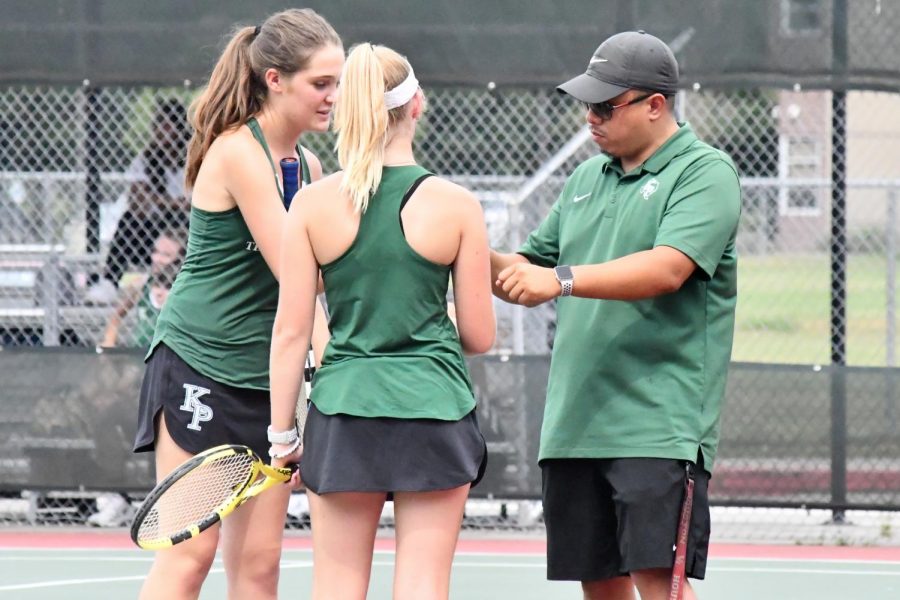 John Macapaz, teacher and coach
Tennis coach John Macapaz always shows love to his teams on and off the court. He jokes, laughs and plays as we gasp for air while he watches us run suicides up and down the courts with a smile on his face and his shuffled playlist blasting in the background. 
The first thing I noticed when I  joined the tennis team about a year ago was the father figure role Coach Mac had with his team and others around him. To the students who already graduated to the students who are no longer in tennis, he always gets visitors simply coming back to say hello or receive more knowledge from a man who shows care and patience to anyone and everyone around him.
When I was new to the team and looked down and frustrated, he would pull me to the side and use his "father" voice as he encouraged me and told me to continue to work hard to improve. Even today, if I walk into practice with a droopy look he pulls me over and makes a corny dad joke in hopes of uplifting my energy.
One of the many attributes of being on his team is the sense of family and togetherness he shows to all his players. For the year that I've known him, he's helped me mature as an athlete and he has become someone I can count on to make me smile and help me finish the rest of my day with a positive attitude. As the teams get closer this season, Coach Mac works hard to keep us motivated with our fun day Fridays and after tournament Canes trips with the team.