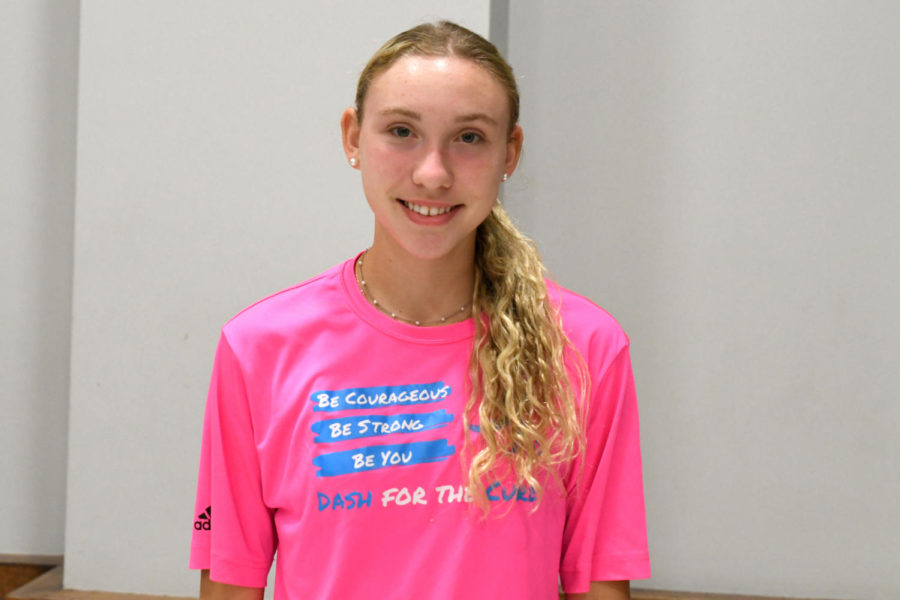 Morgan Sangendorph, sophomore
After finishing 21st in the varsity race at districts, sophomore Morgan Sagendorph cheered her team along from the sidelines at regions. She believes that a lot of credit for the team's success at the Regional Meets was due to the support they have for one another. 
"We're really close like it's really a family," Sagendorph said. "I feel we really push each other and we all know that we're going to give each other our best."
The sophomore, who only started running cross country in 9th grade, will be part of the 8-person roster at the State Meet on Saturday.
At the Regional Meet a week ago, the pressure was on and the mood was tense but Sagendorph said the team dinner was one of her favorite moments from the trip.
"It was really fun and it was a moment where we could take the pressure off and get a moment to just have fun on the trip even though we were there for business," Sagendorph said.
Now as cross country heads to the State Championships, Sagendorph shifts her focus explicitly towards preparing for the competition. 
"I'm just going to try and relax and train well, and just have a fun, good trip," Sagendorph said. 
While the emotions for running in state are strong, Sagendorph also can't contain her excitement for one more thing: donuts.
"I'm excited for the big donuts we're gonna get," Sagendorph said.