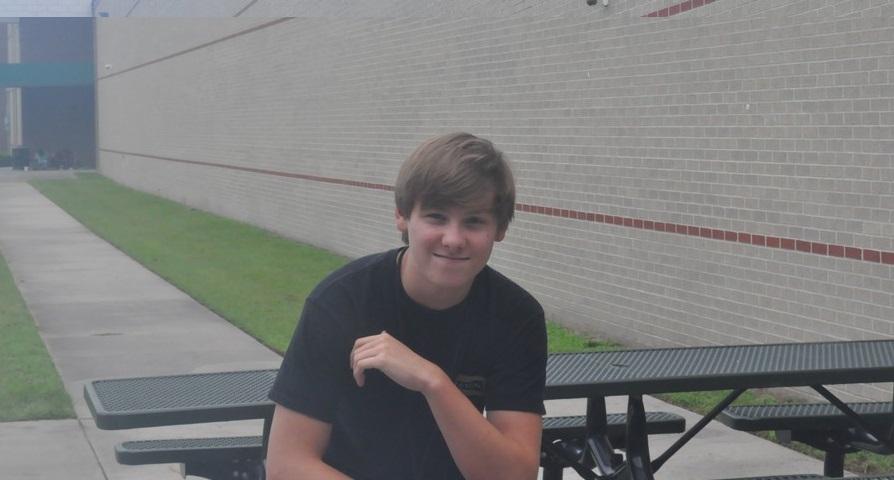 "I feel like I can do more than sports writing," - Caleb Dove, junior.
---
Ever since Caleb Dove was little, he has played sports -- mainly because his father loved to watch sports.
Dove has tried just about every sport except baseball. His first was love was football because he loved.the excitement. He played football throughout elementary school but, in his own words, he didn't like to get hit. So in middle school, at the recommendation of his friend's dad who was coach, he tried basketball.
That lasted until freshman year when he lost interest. Then he found out from his aunt and uncle, who are just a few years older than him, that he could be a sportswriter for the newspaper staff and still be around sporting events. After high school, Dove plans to go to college and major in journalism. But Dove doesn't want to be known for sports forever. He is open to whatever the future might hold.
---
- 
Sydney Woodward
, Co-Editor in Chief
Caleb Dove, Staff Reporter
Dec 13, 2016

Opinion: Faulty leadership to blame for NFL ratings

(Story)

Feb 12, 2016
Feb 11, 2016

Life as a dual-athlete student

(Story)

Feb 04, 2016

KP Sports on Super Bowl 50 [Video]

(Story)

Jan 22, 2016

Students talk on recent NFL plays

(Media)

Jan 22, 2016

KP sports on college basketball [video 1.21]

(Media)

Sep 17, 2014

Panthers head to Galena Park looking for second victory

(Story)