Connection to games clear in Mario Bros. big-screen debut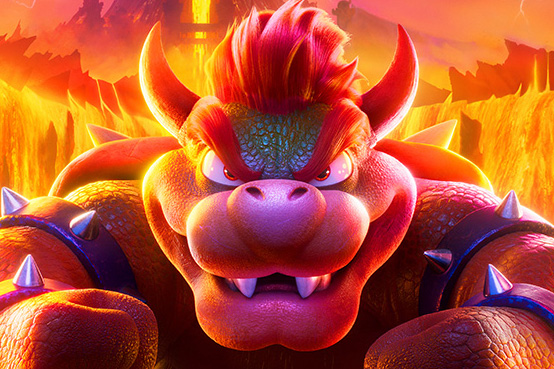 Game studio Nintendo partnered up with animation cinema company Illumination to produce a Super Mario movie. Chris Pratt stars as Mario in the new Super Mario Brothers Movie; alongside Anya Taylor Joy as Peach, and Charlie Day as Luigi. This star-filled cast coated the movie with such a professional tone.
The movie had many nods and references to the original media: the games. Whether it was the obstacle courses similar to Mario Maker, or the karting straight from Mario Kart, many old players noticed something familiar. Even the use of the original power-ups alluded viewers to the classic Mario games.
Even down to the certain camera angles the scene took, was an allusion to the original video games. Its side-scrolling view was a familiar sight with these characters.
Not only was it full of source material, it was full of jokes. Comedians Seth Rogen, Keegan-Michael Keaton, and Jack Black co-star as Donkey Kong, Toad and Bowser. The jokes allowed older viewers some resonance, while still appealing to the target audience: children. Humorous songs accompany the comedians throughout the movie. A song sung by Jack Black, as Bowser, now has its own music video and is eligible for an Oscar.
The song "Peaches" was written by Bowser himself: Jack Black. The humorous love song has found its way to TikTok, where its catchiness strikes even more listeners. 
Clues and extra scenes hint to a possible sequel, or even a future collection of Nintendo movies. Luigi's Haunted Mansion could be a clean addition to the duology of Super Mario Bros. But what other stories could be told? What characters could make it on the big screen? The new partnership between Nintendo and Illumination opens up many possible movie titles. Legend of Zelda, Kirby or even Metroid are all considerable candidates for future animated movies.