Junior Mariana Soto's confidence in herself has grown after she decided to start playing music in a band.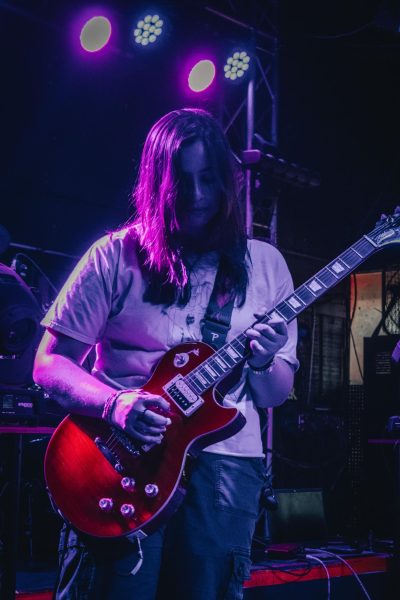 "I used to be nervous talking in front of people, now I can go up and speak confidently because I'm used to large crowds," Soto said. 
Soto's band, Radio Lock, was formed in a surprising way.
"Me and my friend were bored one day so we decided to start the band," said Soto.
The band has five members, including, James Rich on guitar, Lillian Herring sings, Parker Holland plays the drums and Henry Phillippe plays bass.
At their performances, Radio Lock typically plays anywhere from 10 to 20 songs by artists like Led Zeppelin, Ozzy Osborne, and Megadeth.
In her band Soto plays the guitar, which she has been practicing for four years. 
Soto and her friends have performed together for over two years at home and at their local School of Rock. 
Soto enjoys the amount of freedom she has while on the stage performing for others. 
"It makes me feel proud that I can get in front of a big group of people and do what I want," she said.